Louise & Ross eloped to the Isle of Man for their wedding. They had discussed other places, but in the end settled for the Isle of Man. Louise visited it 10 years ago with her dad for the TT and they loved it! The first time Ross saw it, however, was when they came over for a day to sort their license out. It takes a leap of faith and an adventurous spirit to book the most important day in your life in a place you don't know! And it was one of the things that made me excited about meeting them!
Very unusually for me, I met them for the first time at their wedding. In fact, it was as they walked up to the Registry Office.  They had brought with them just their kids and parents, which made for a very small intimate and relaxed ceremony. 
They asked me to find a leafy forest location nearby Douglas Registry Office for their photos. We settled on Groudle Glen. It's close to Douglas and is a beautiful glen - one of many on the island. When we got there, they immediately said that this place was perfect and exactly what they had in mind!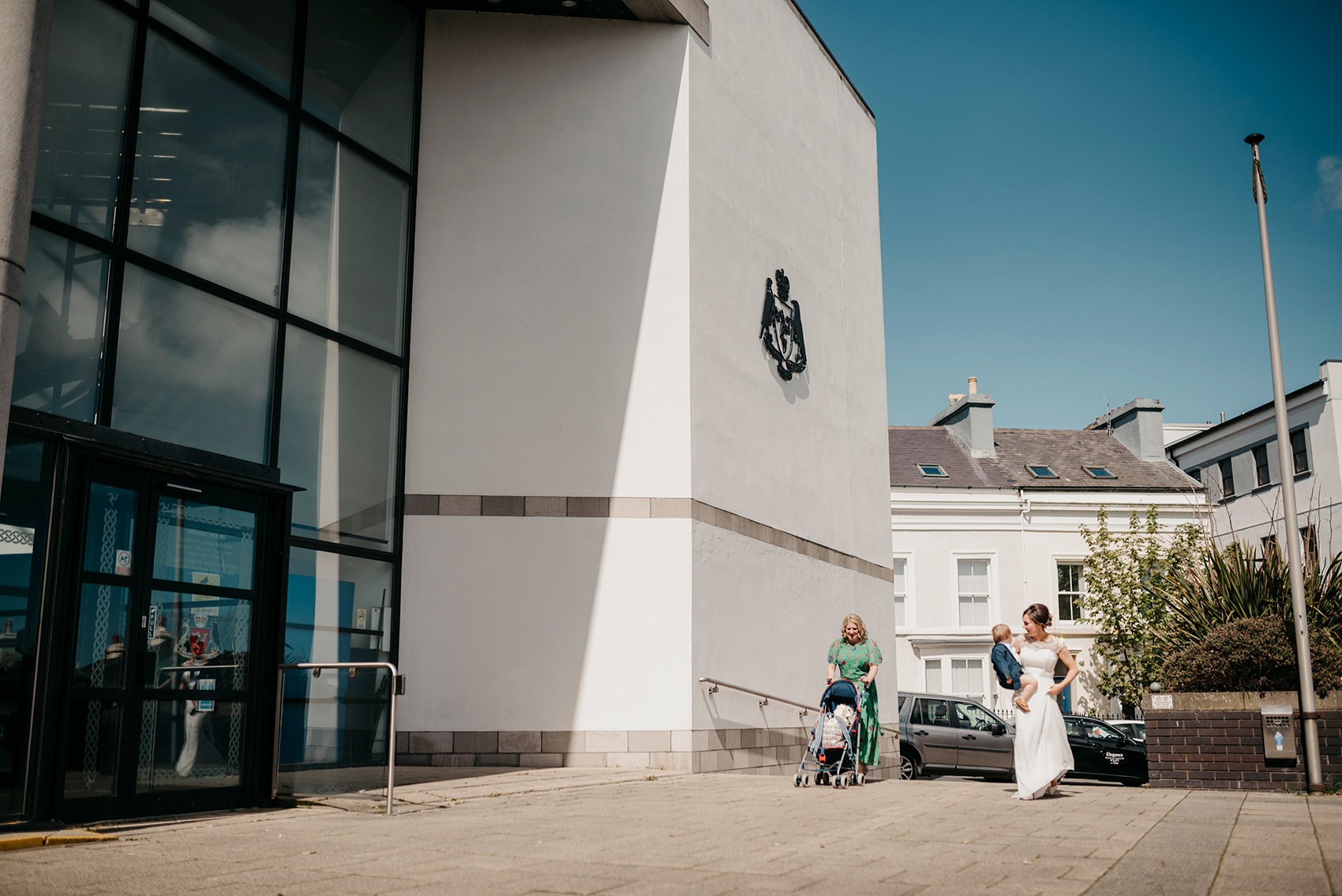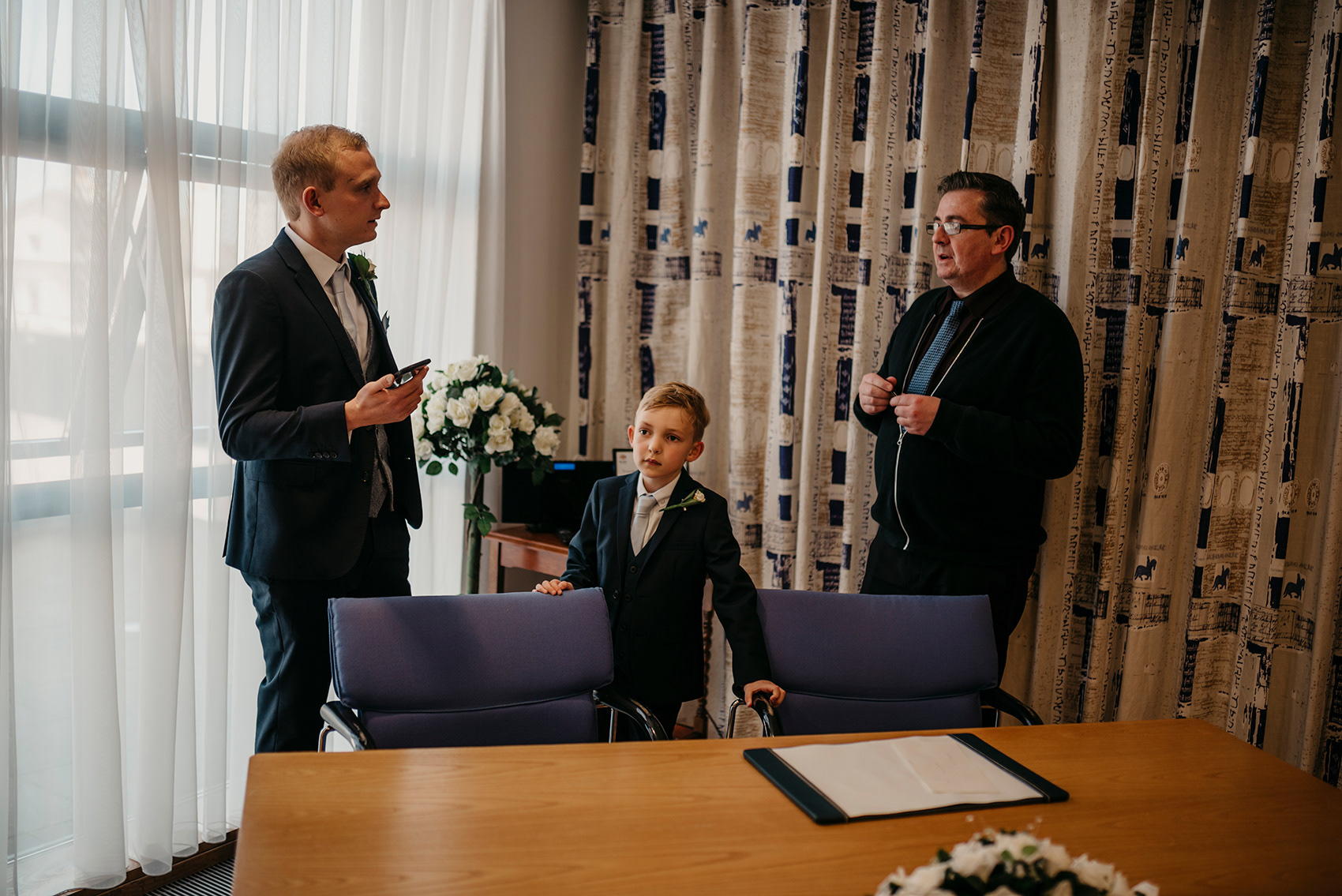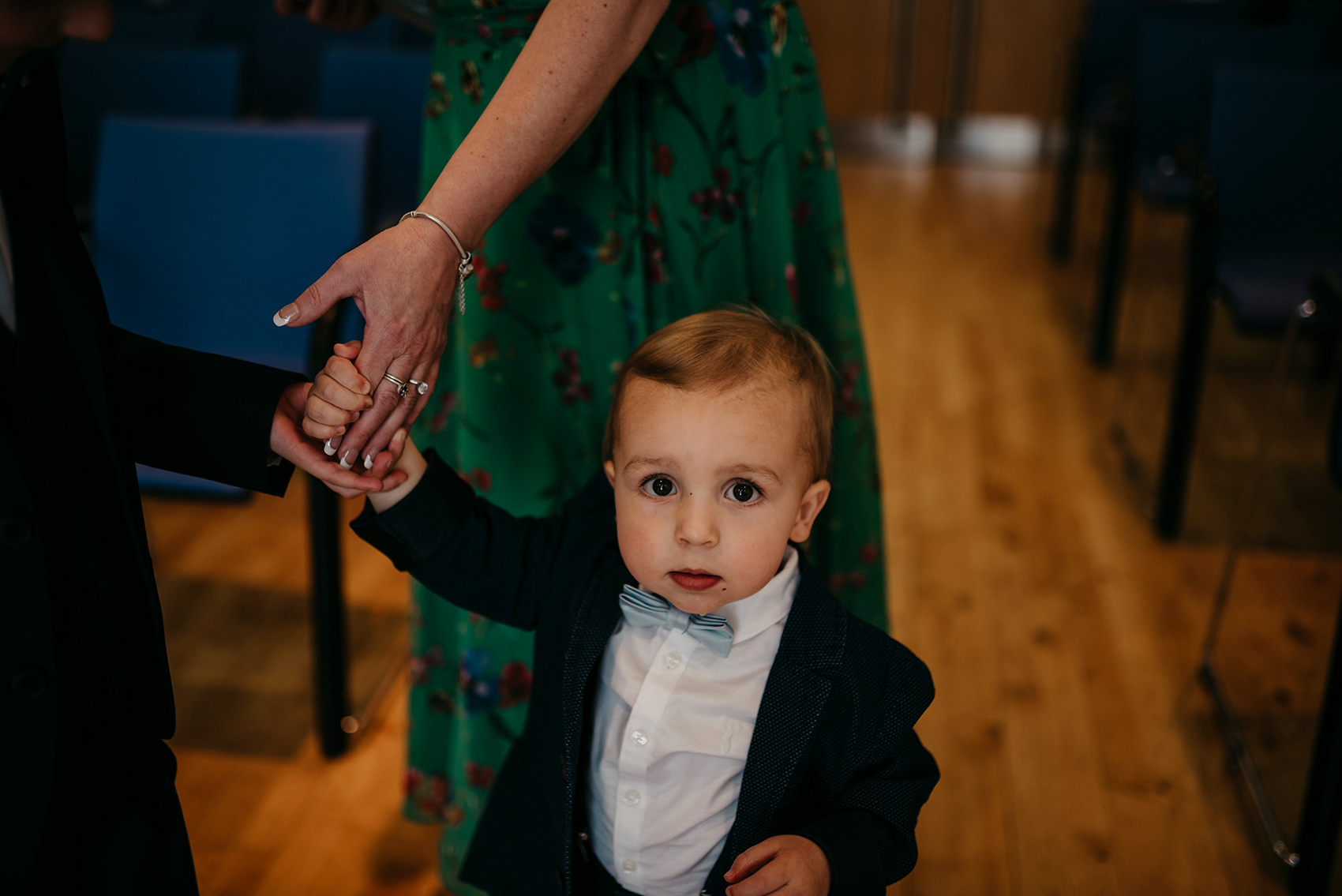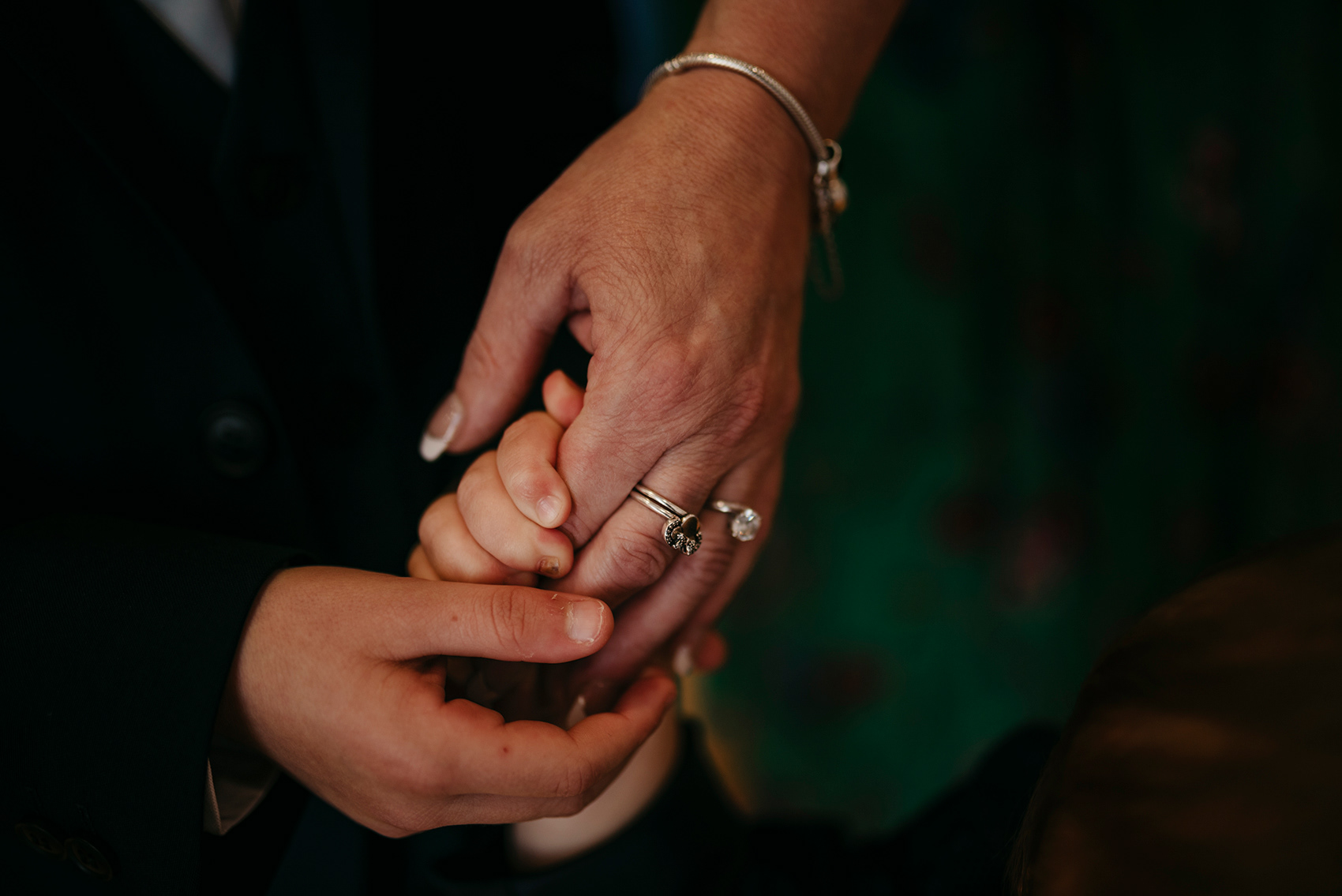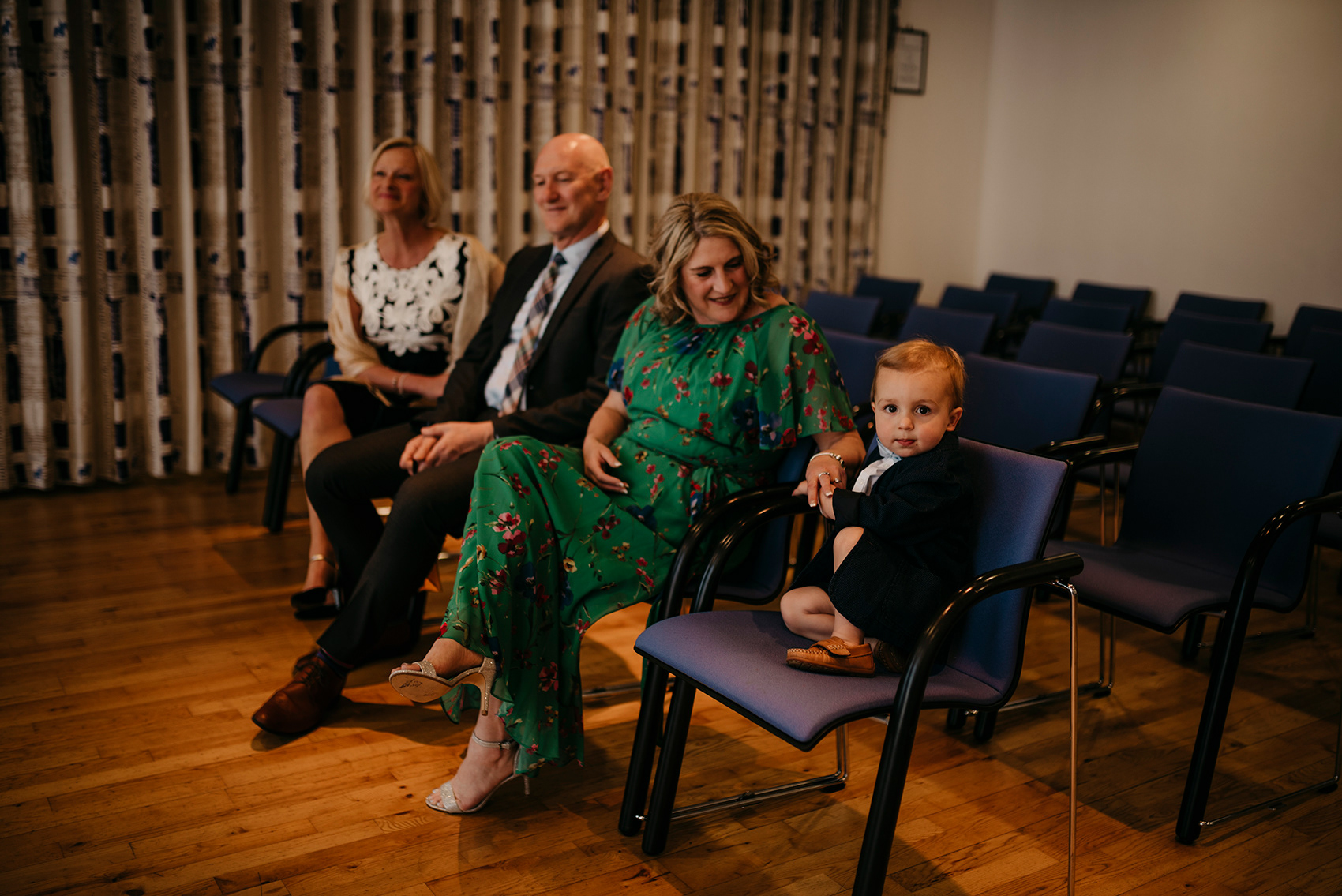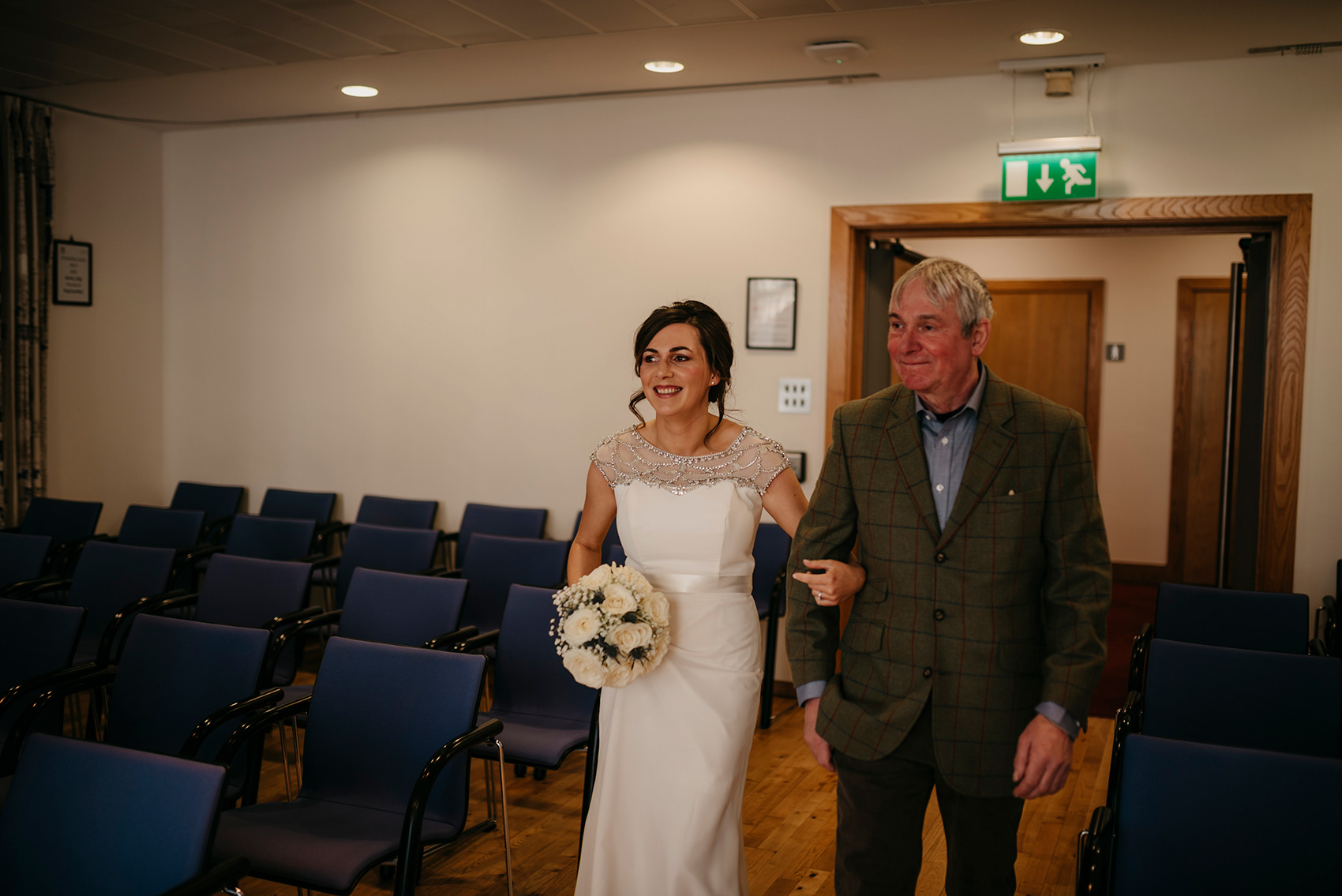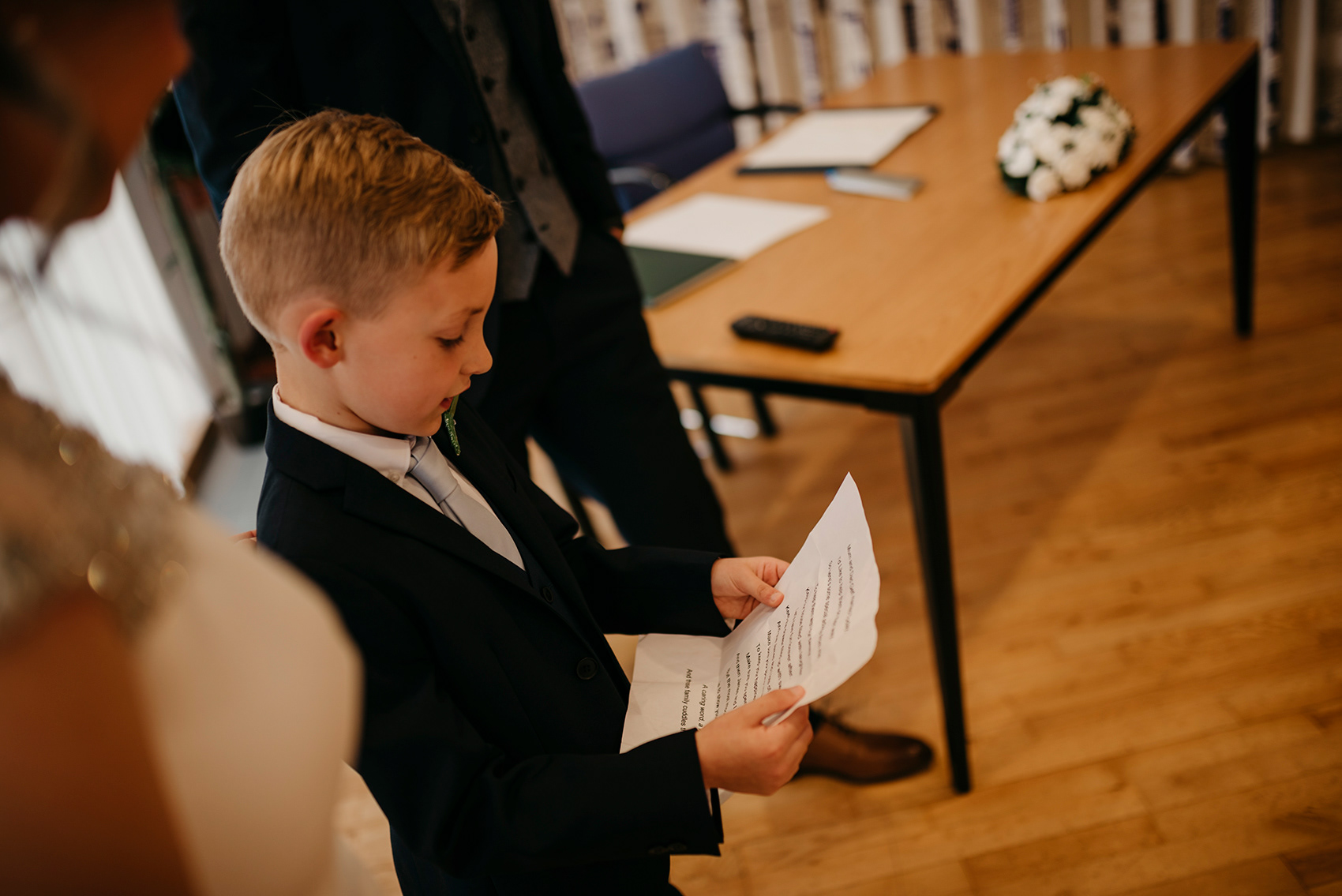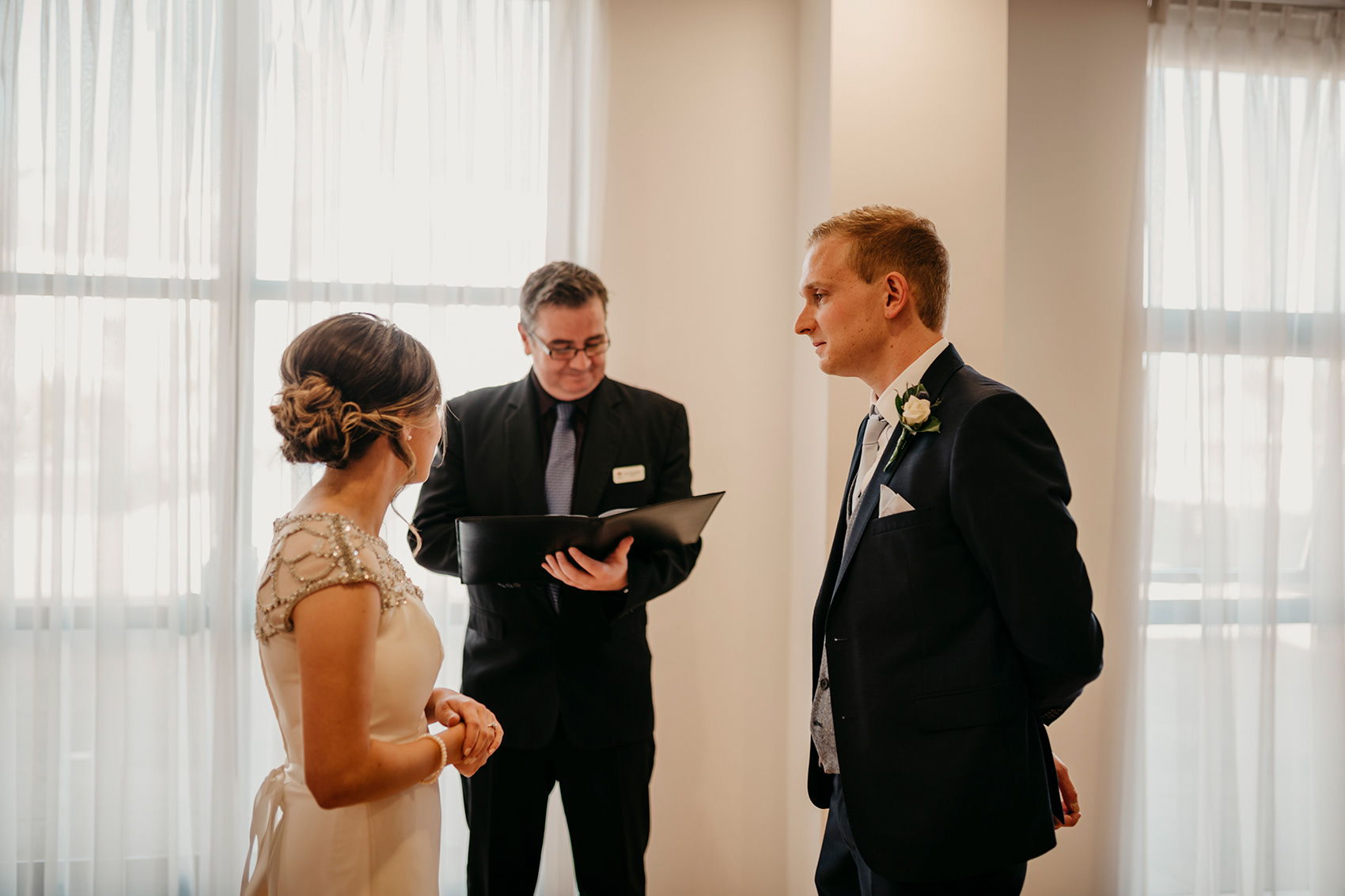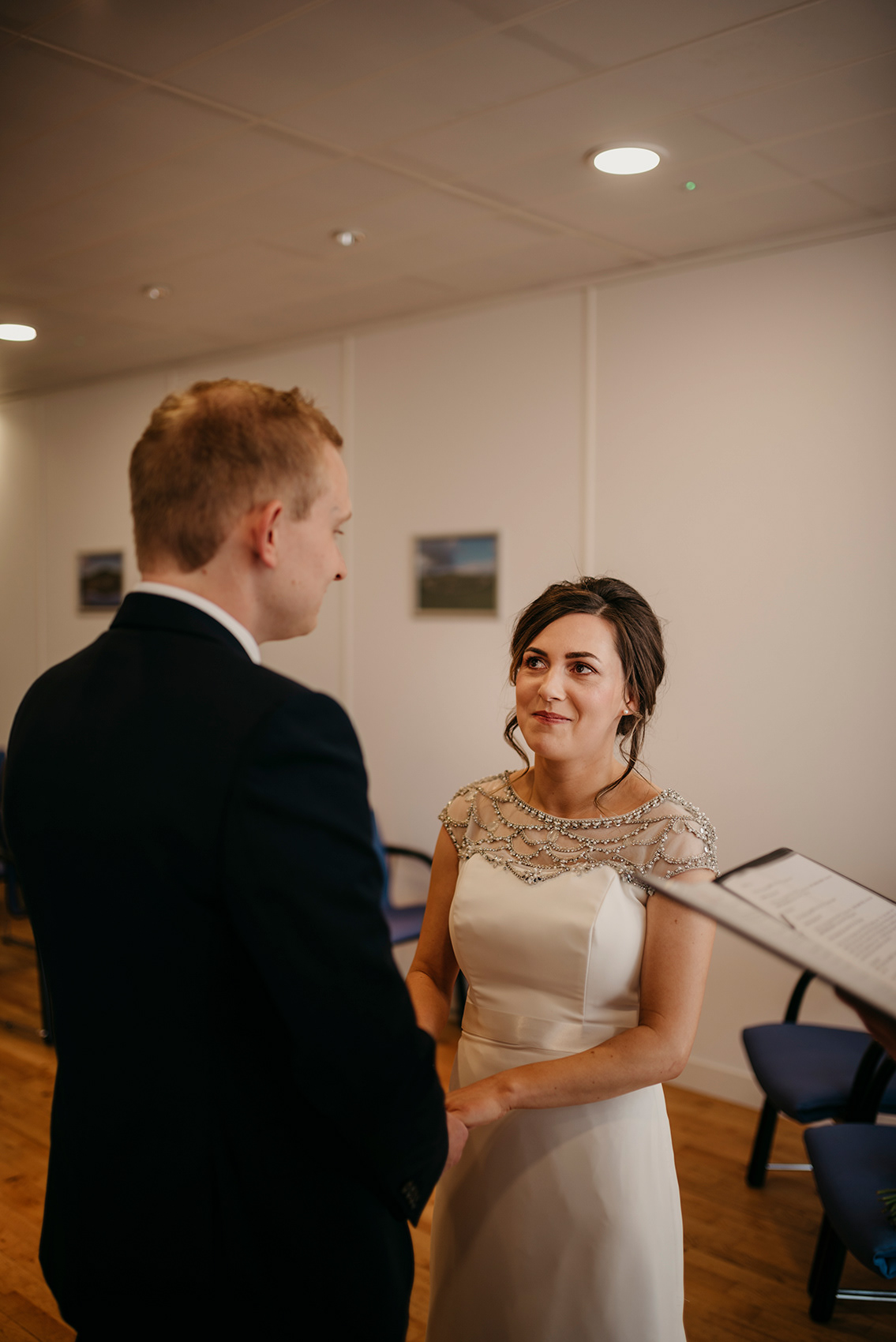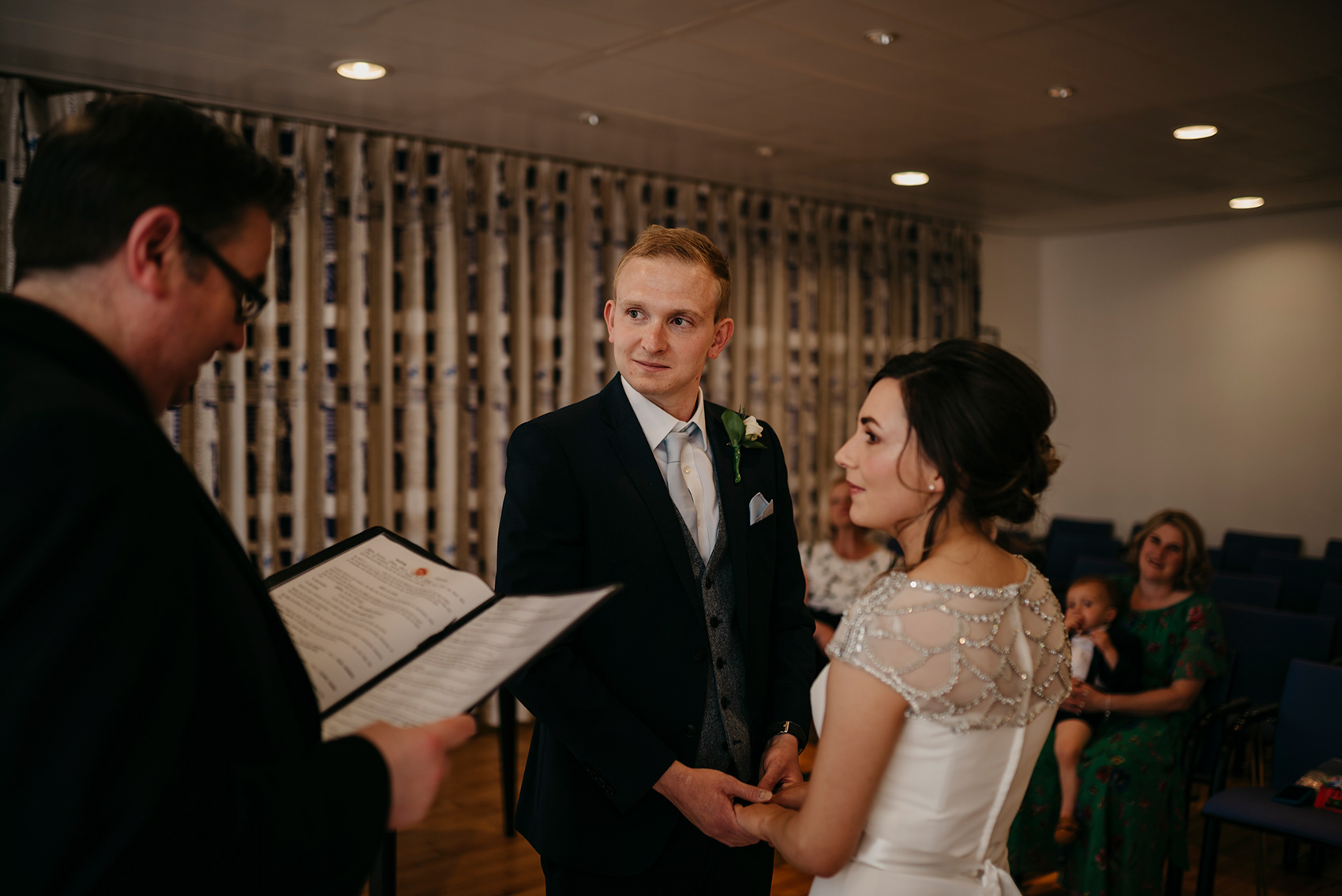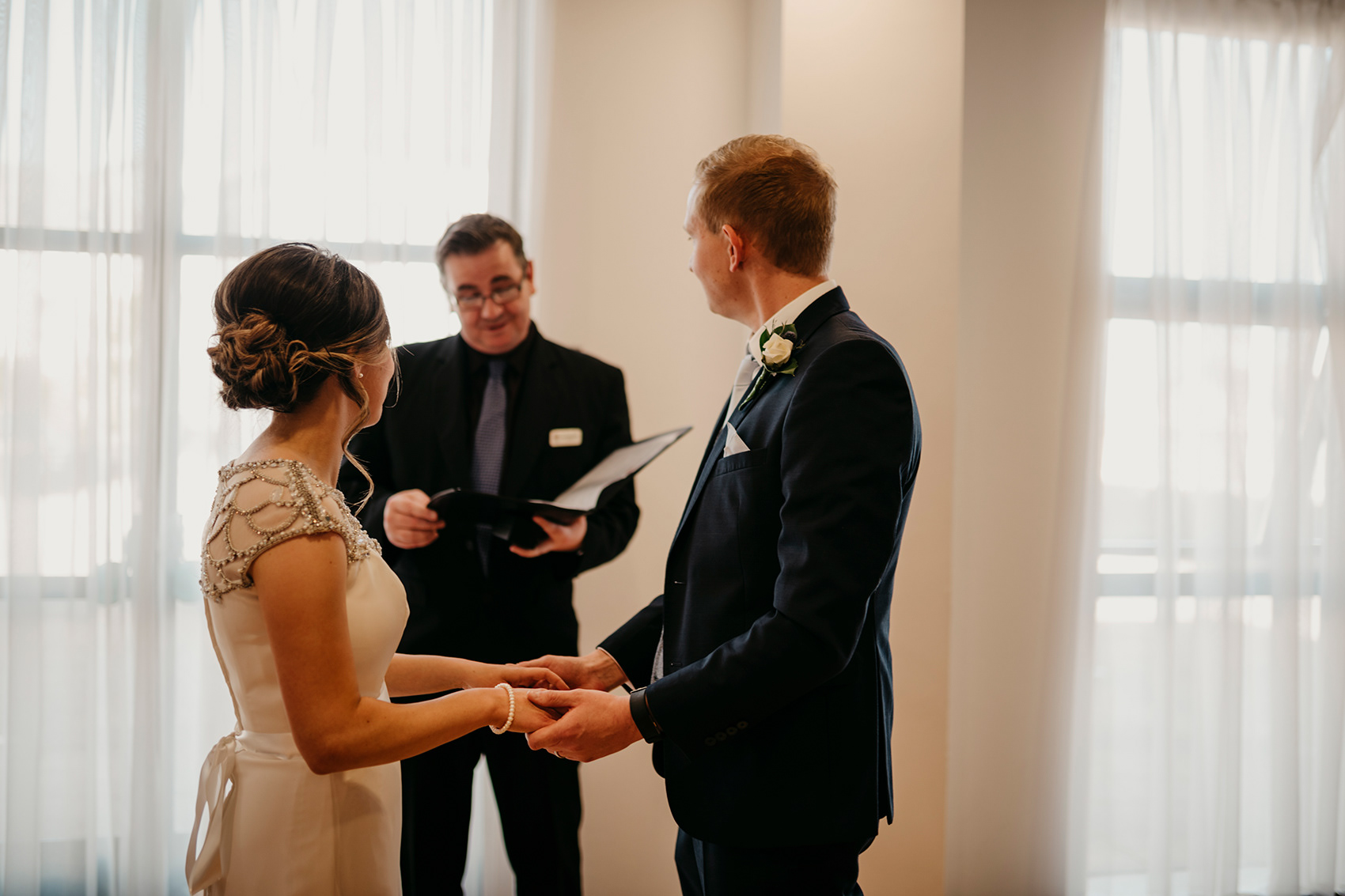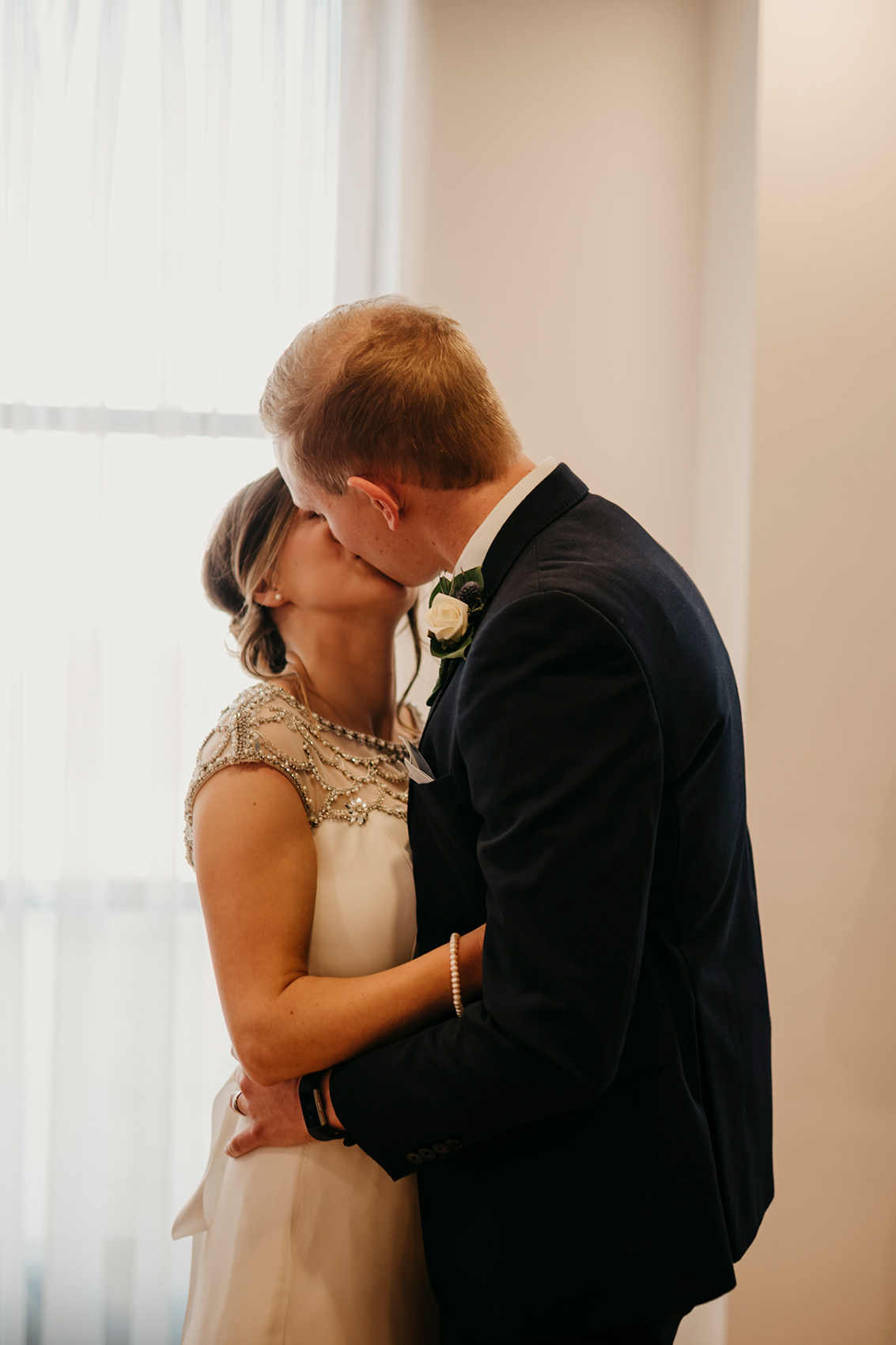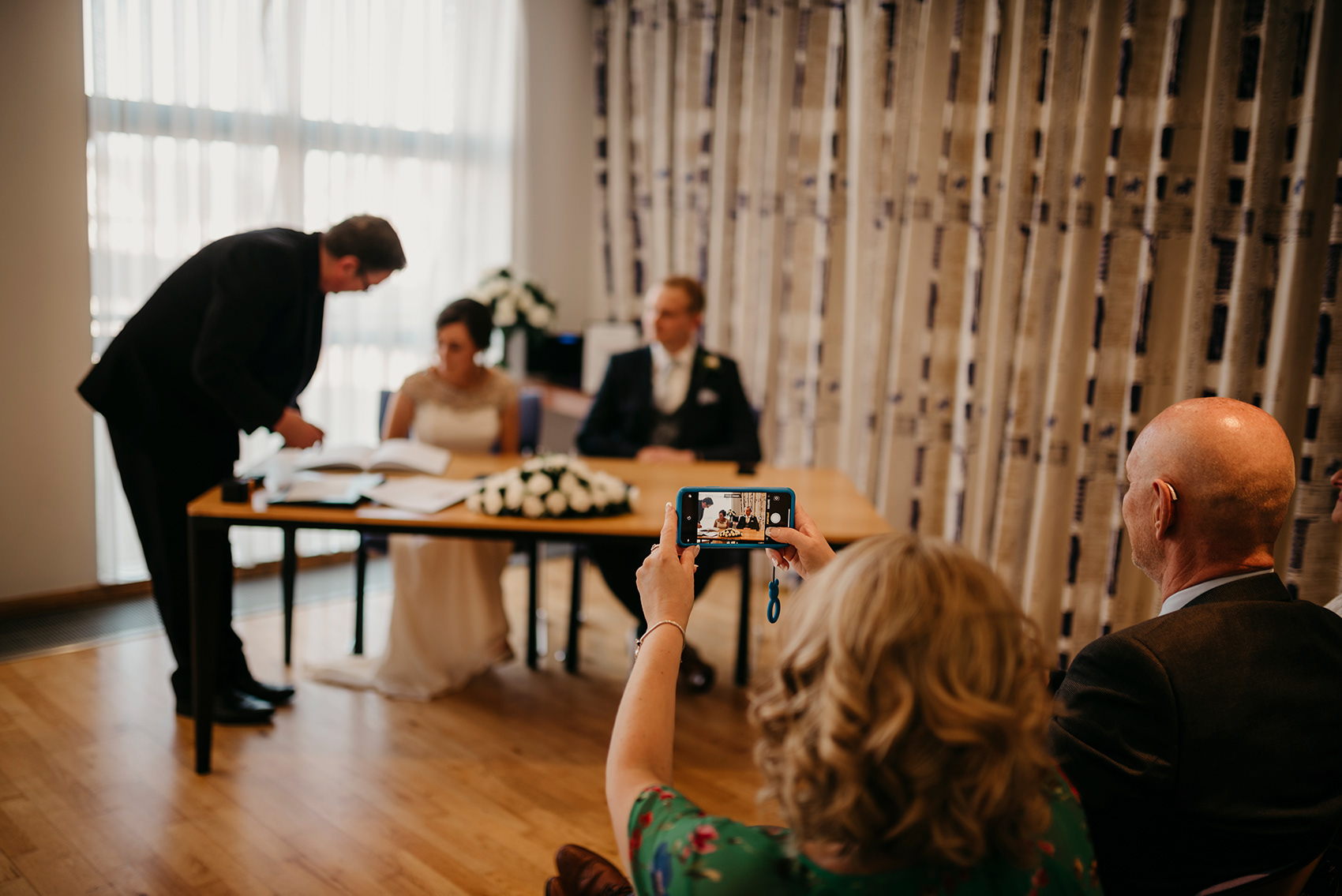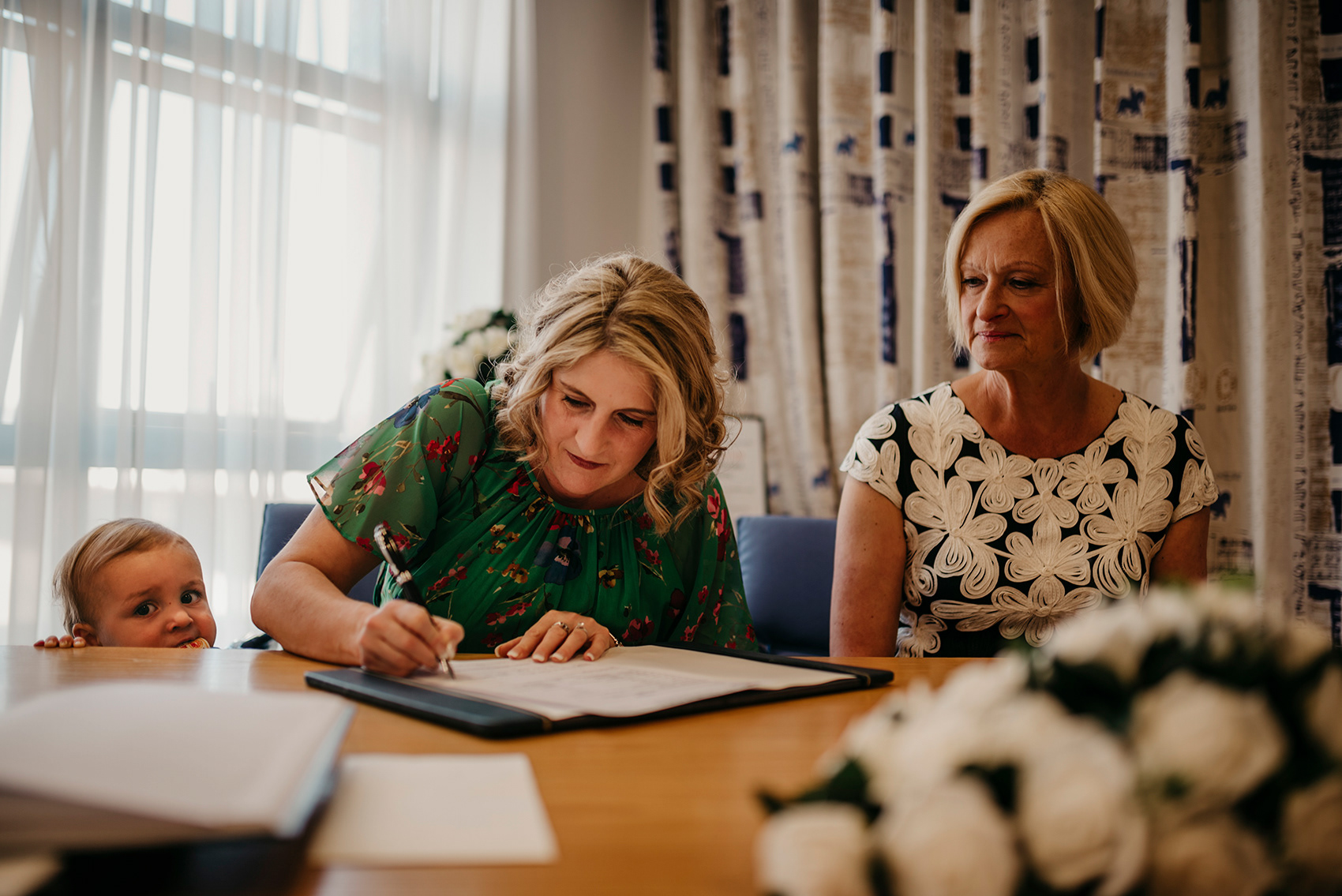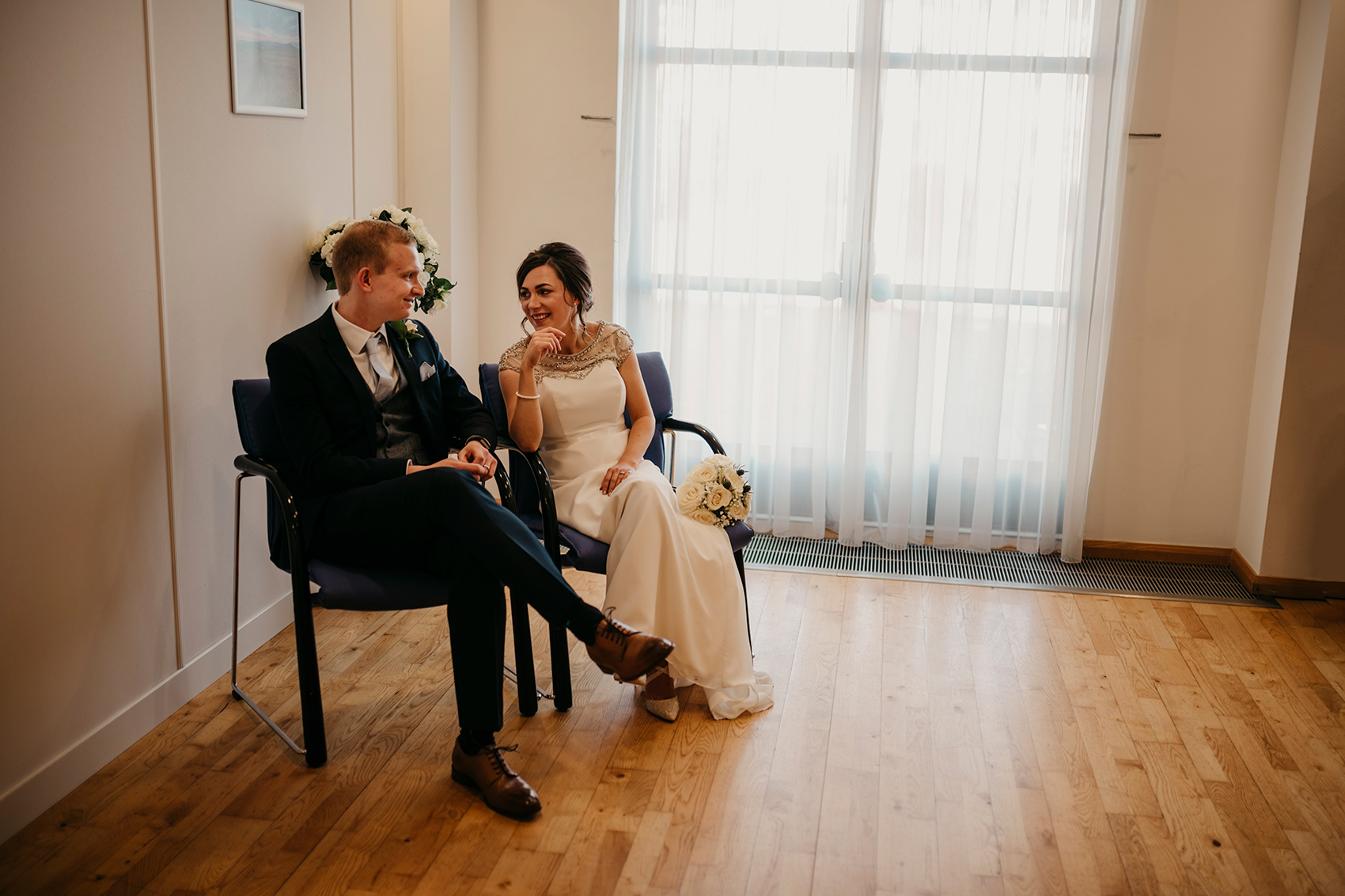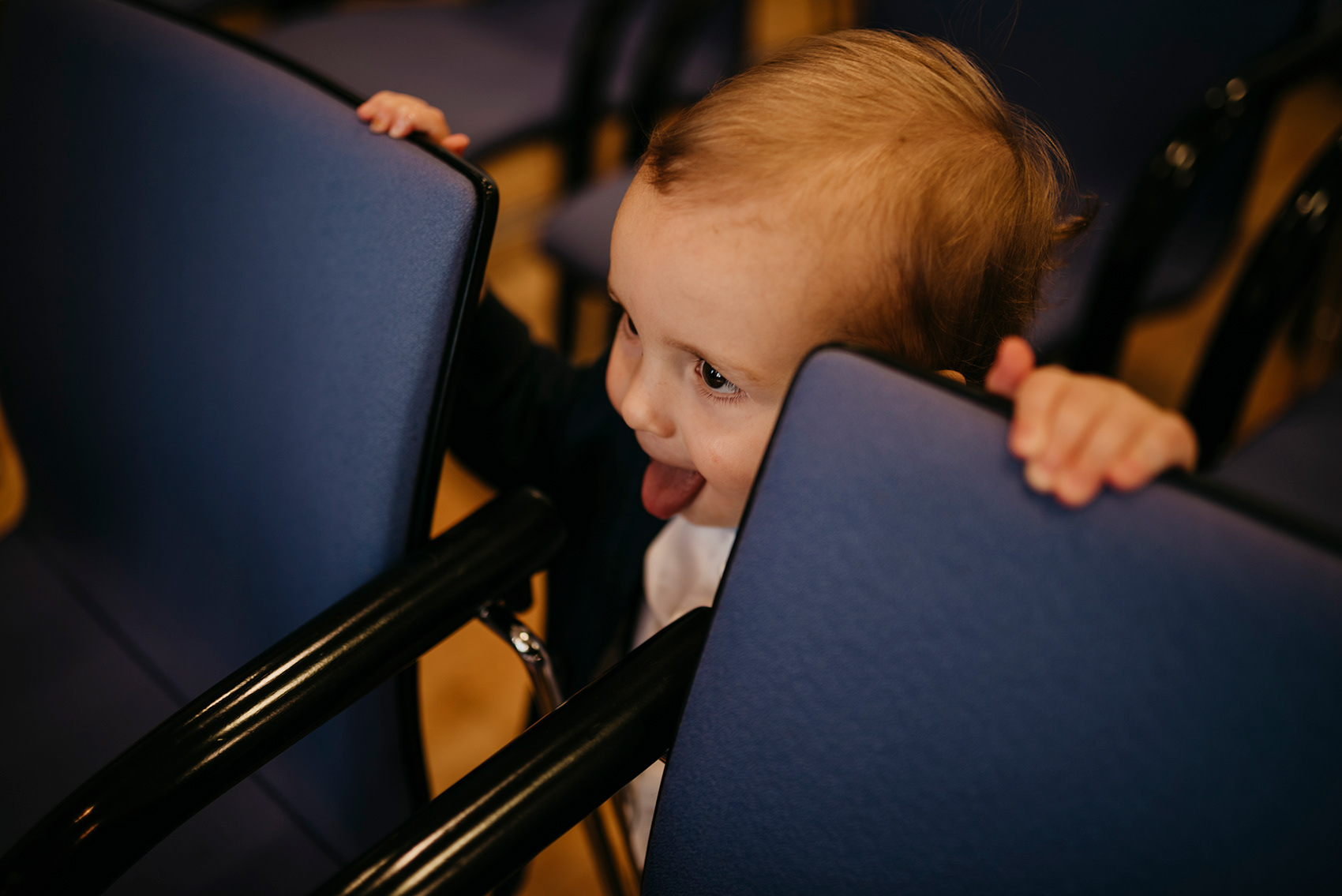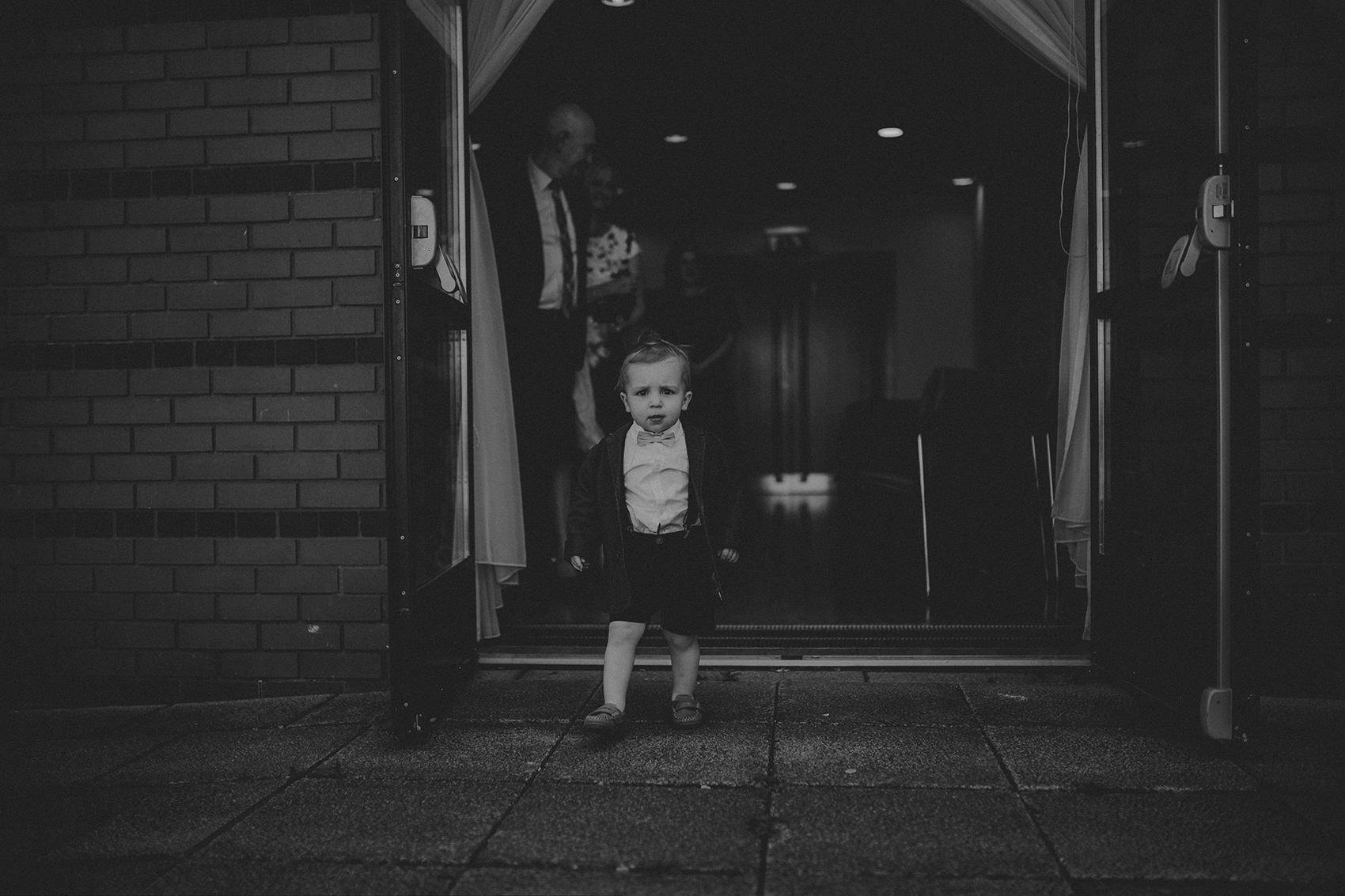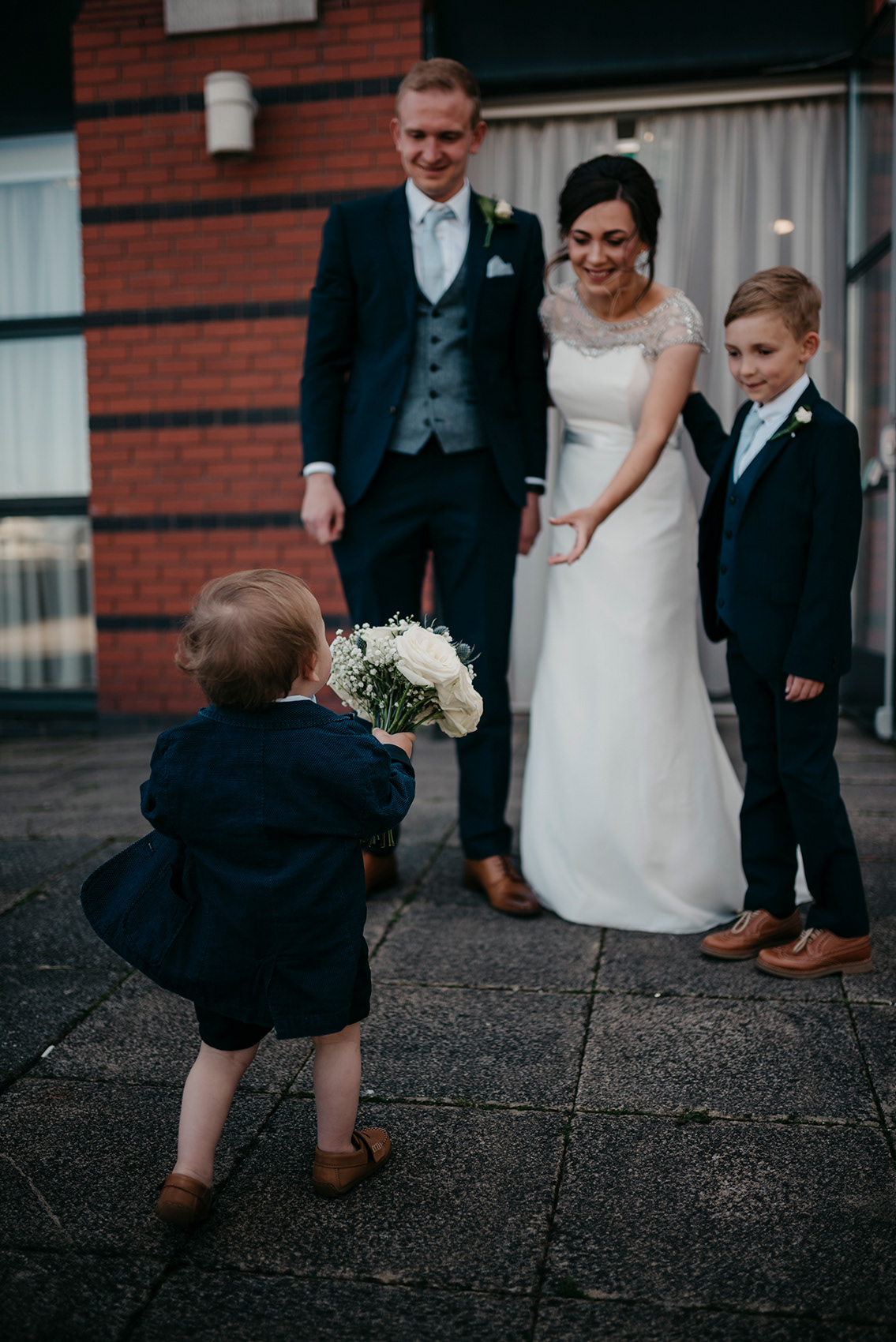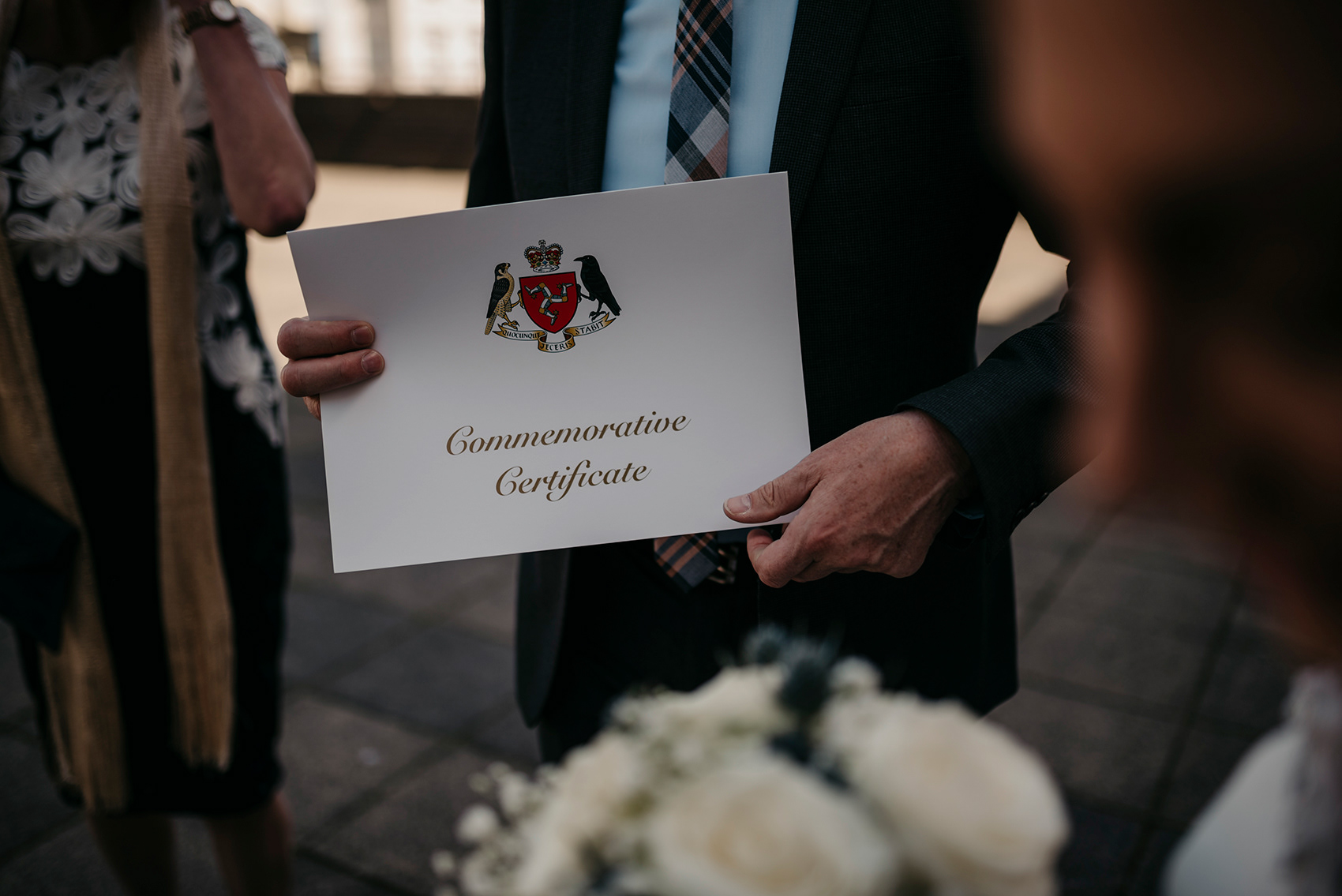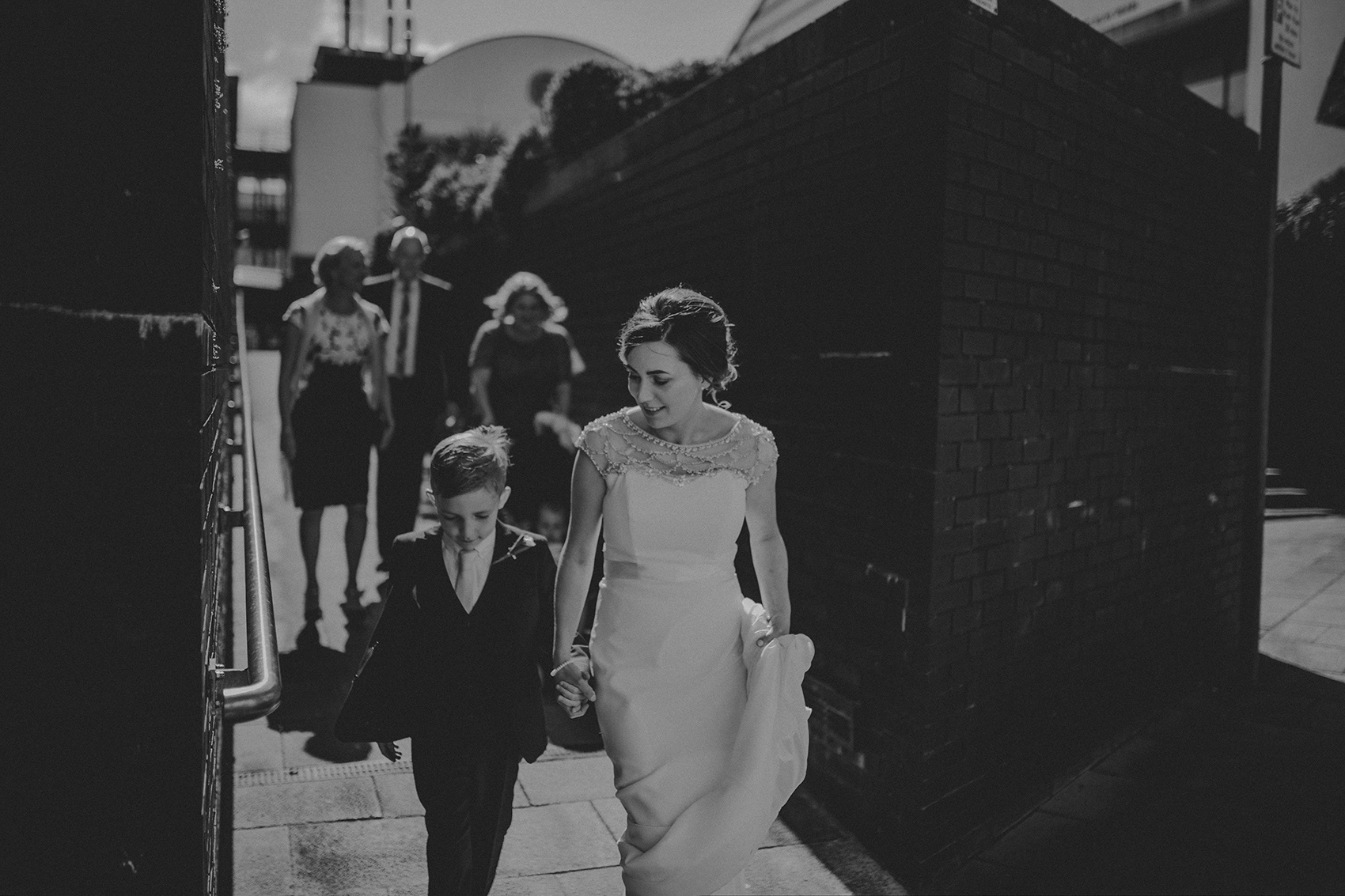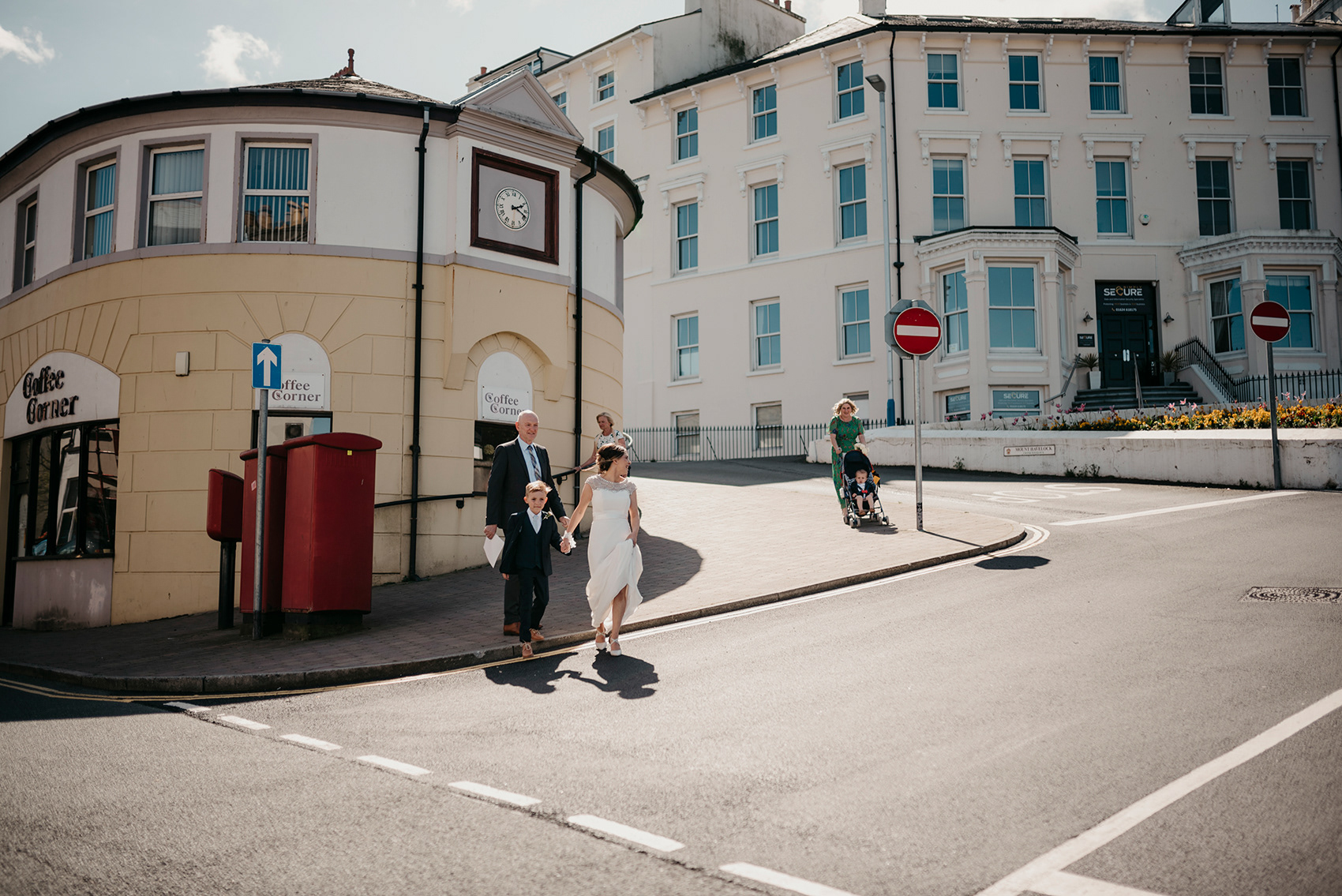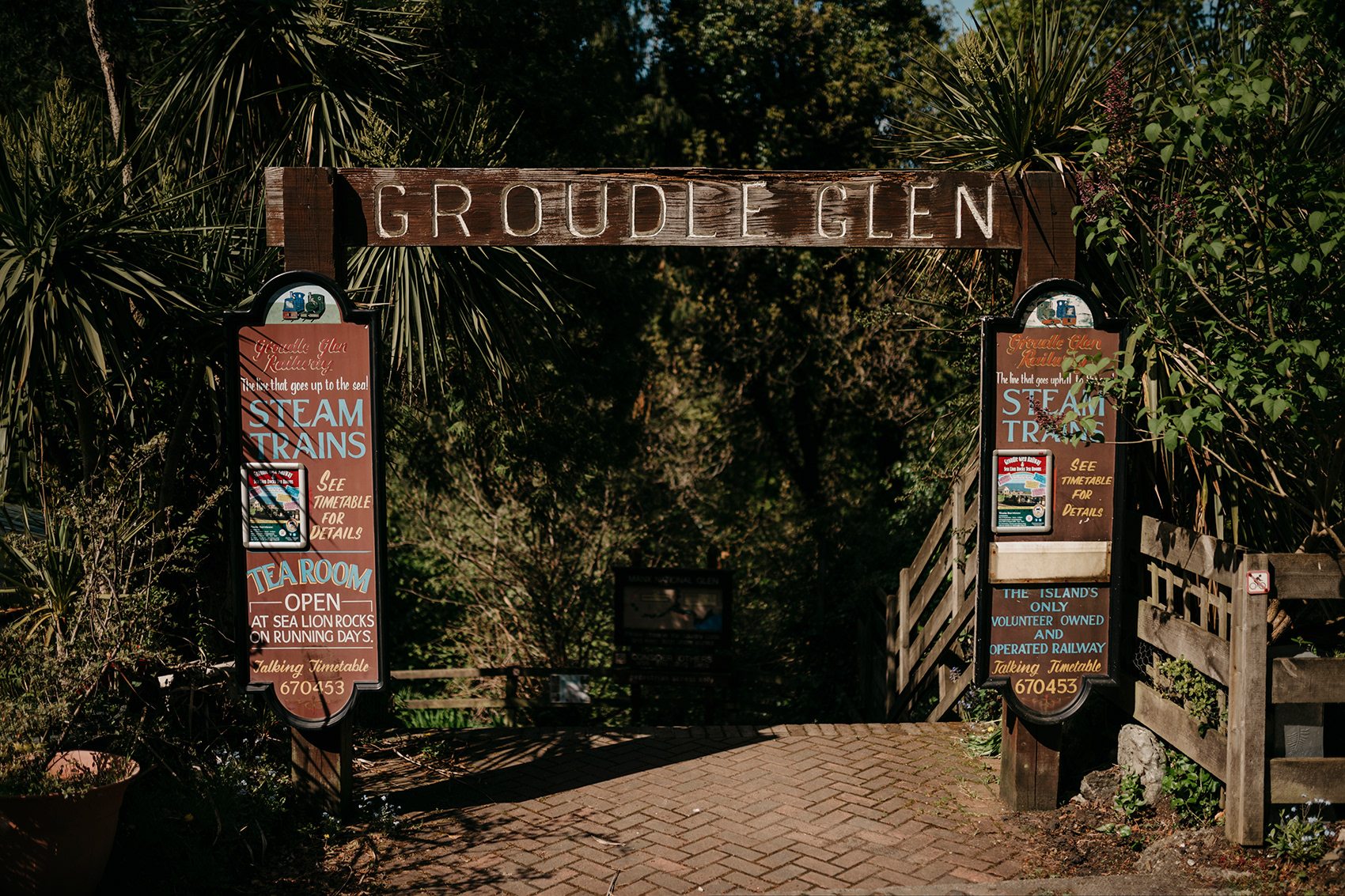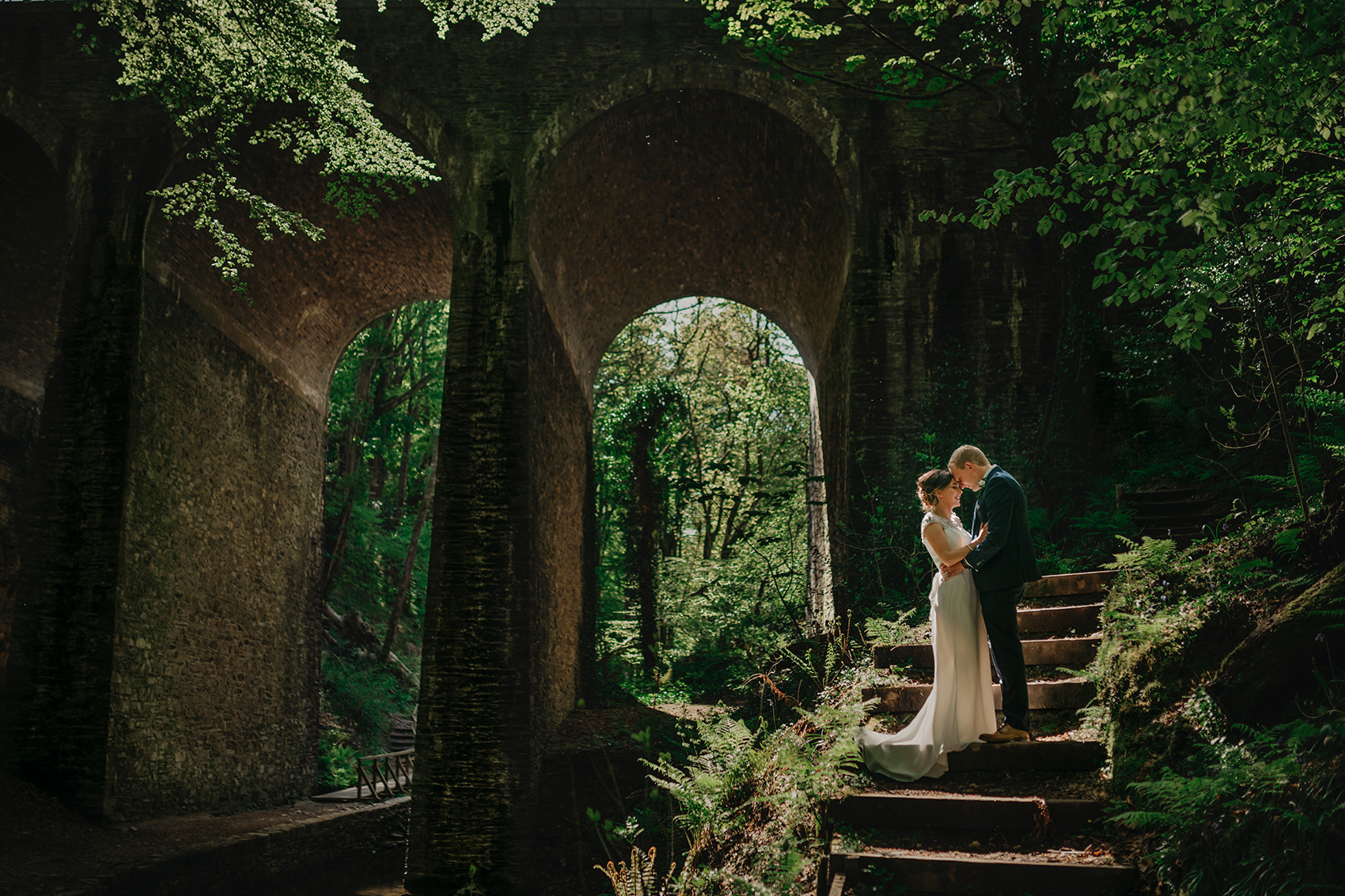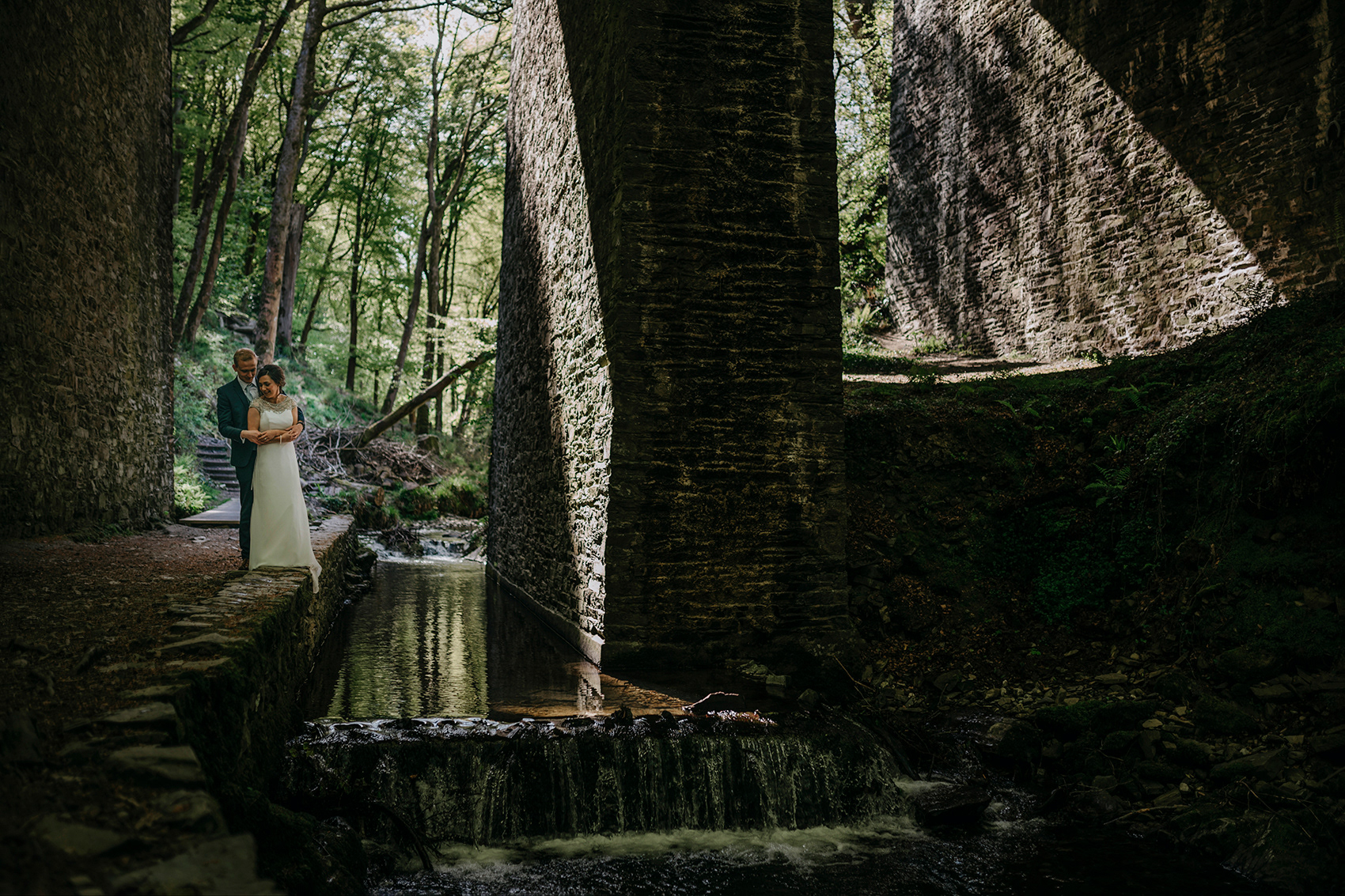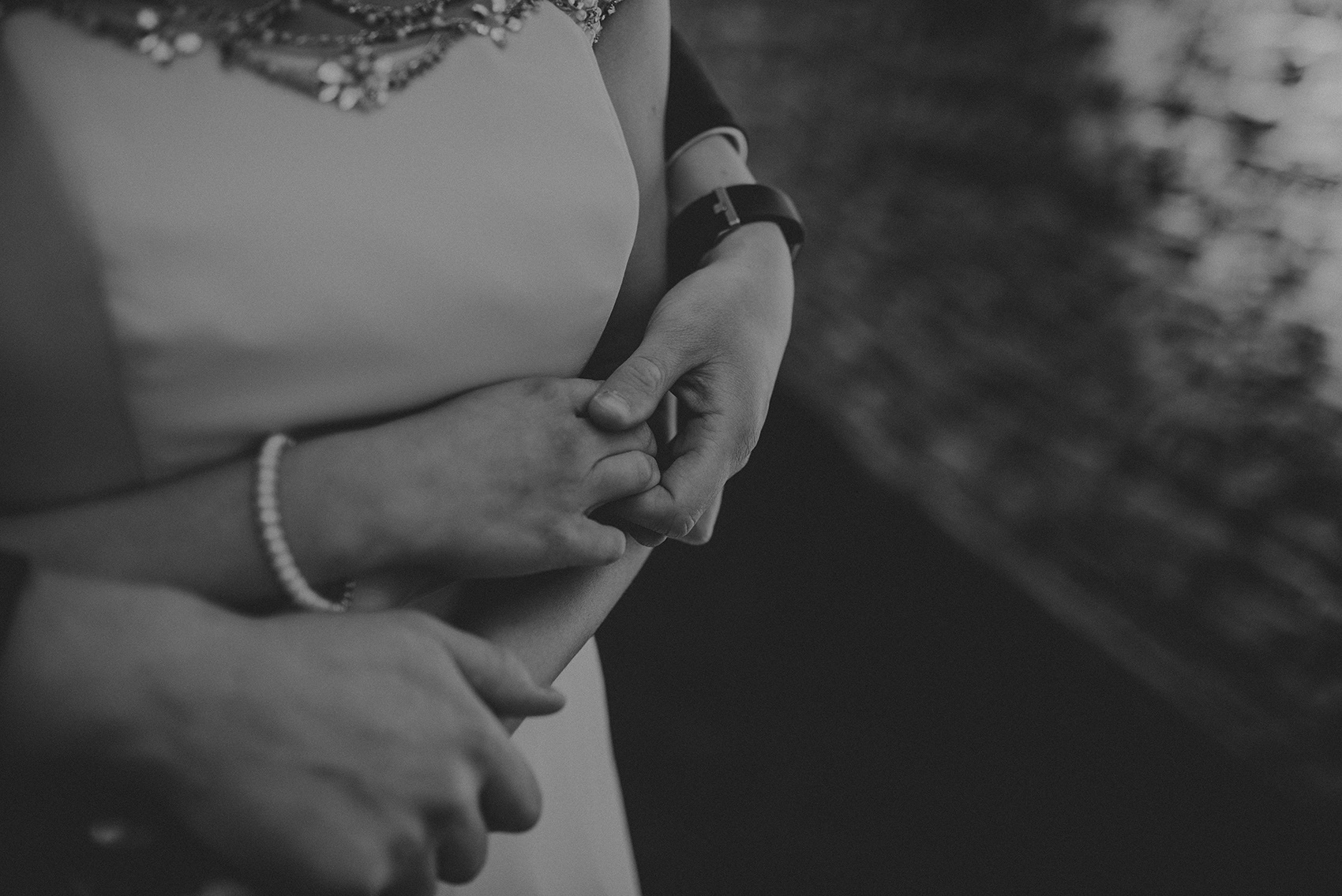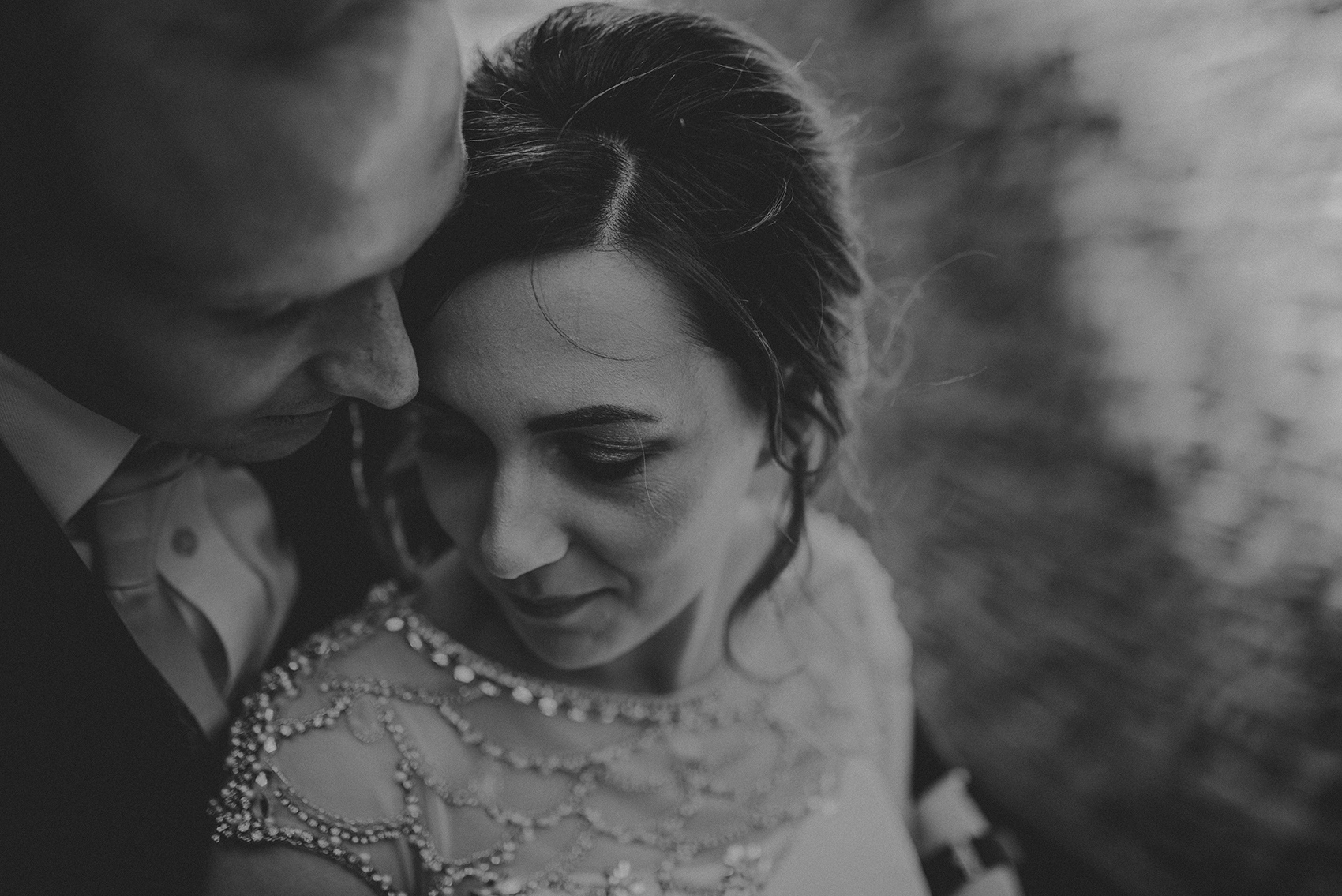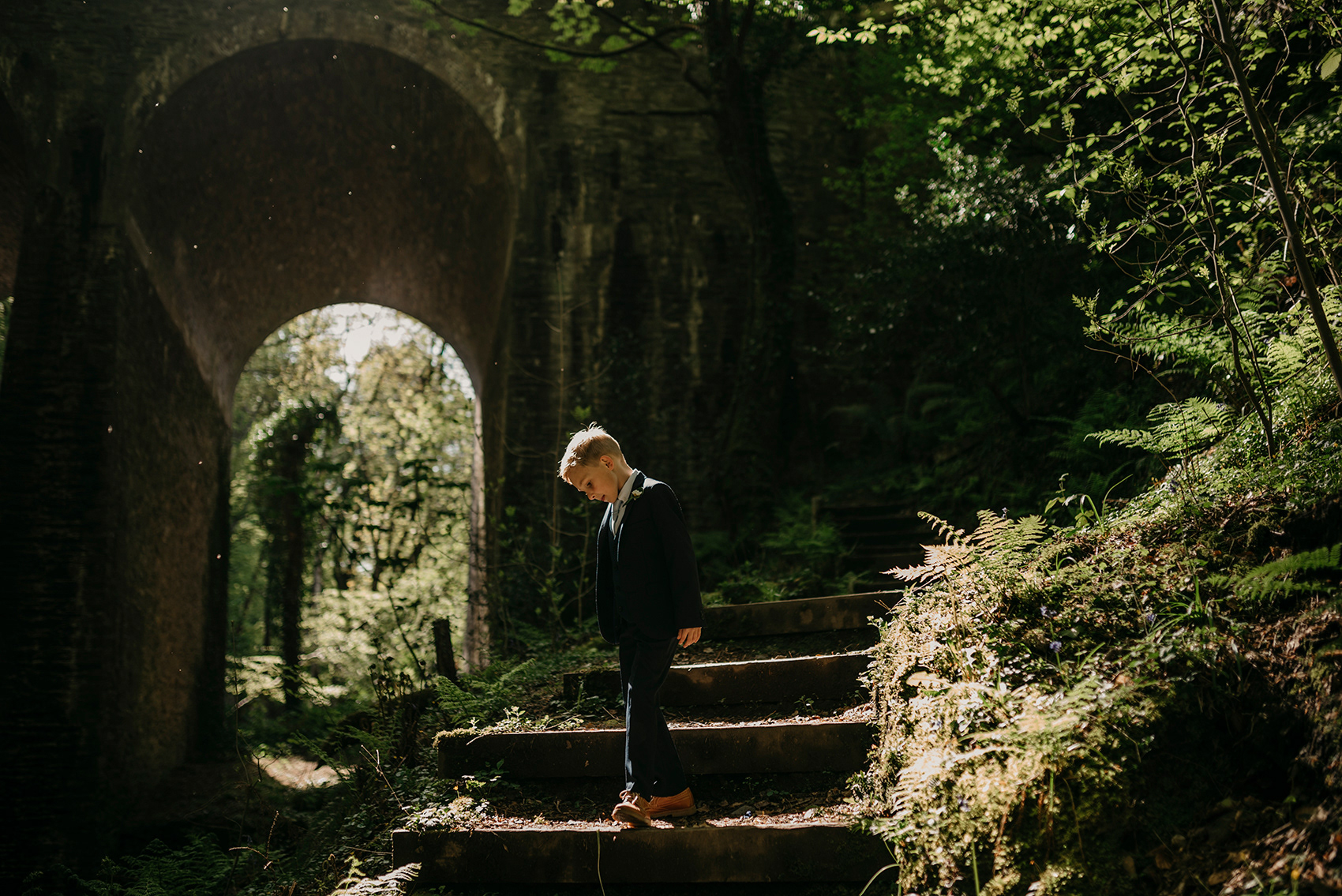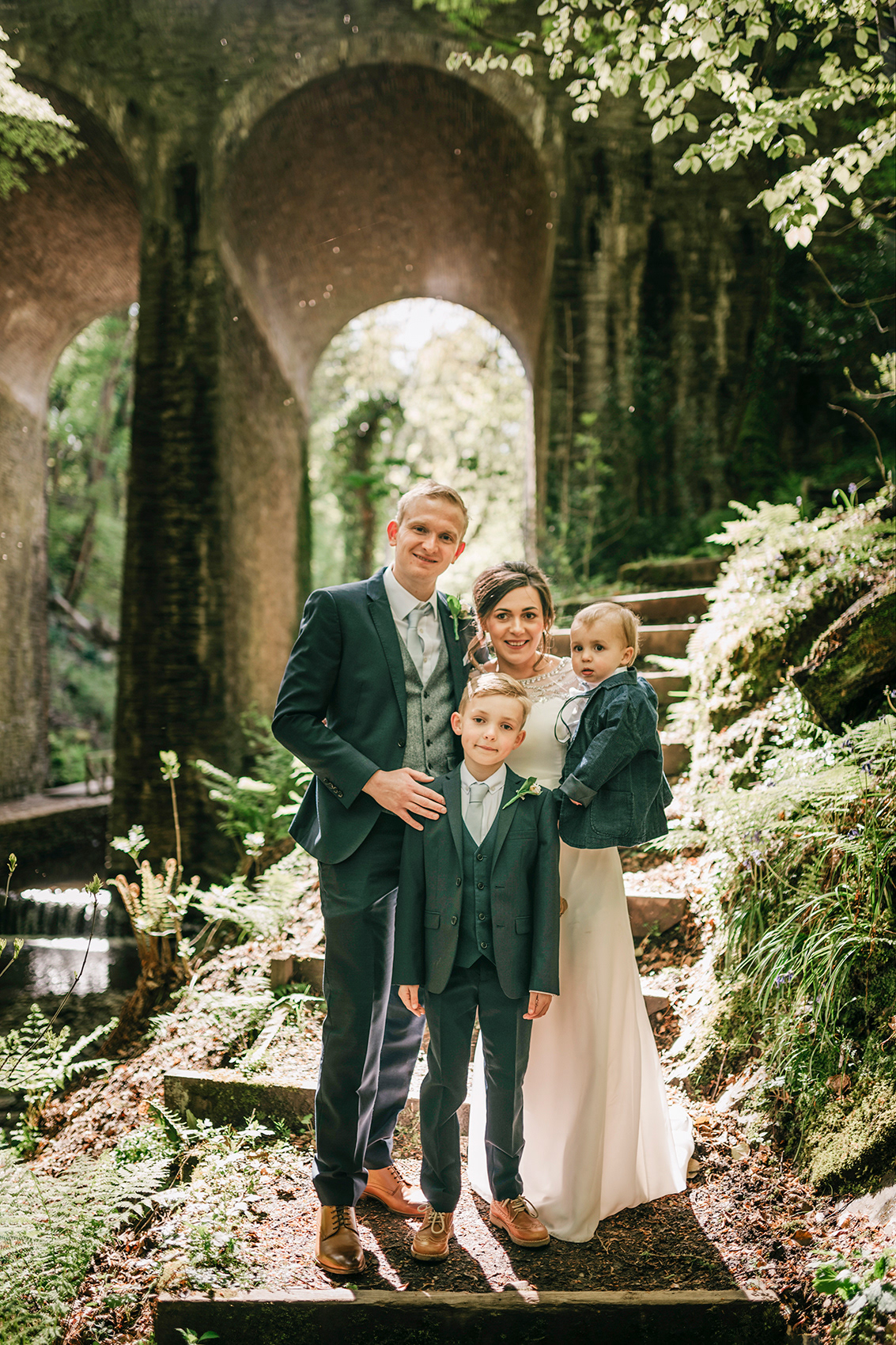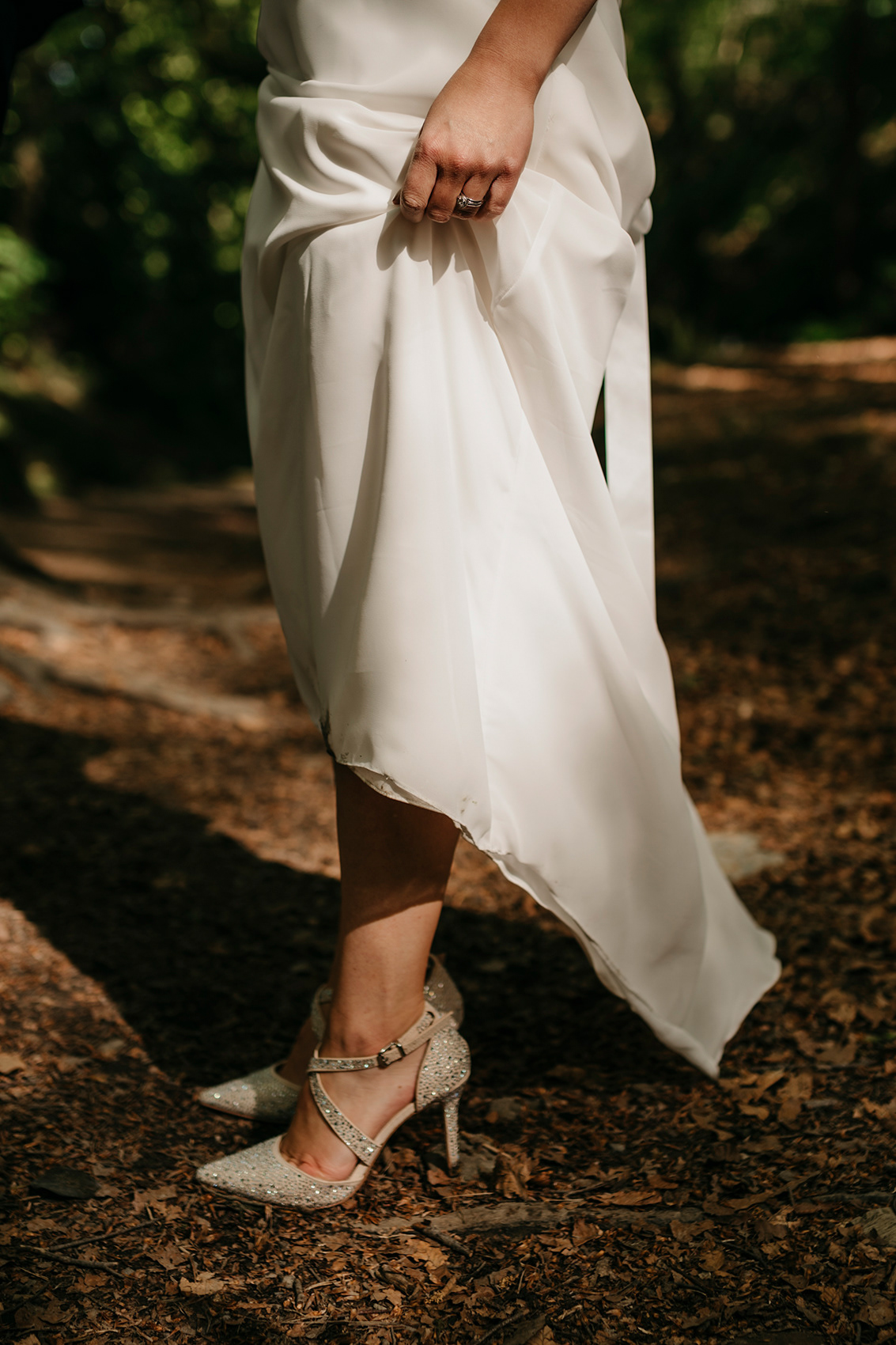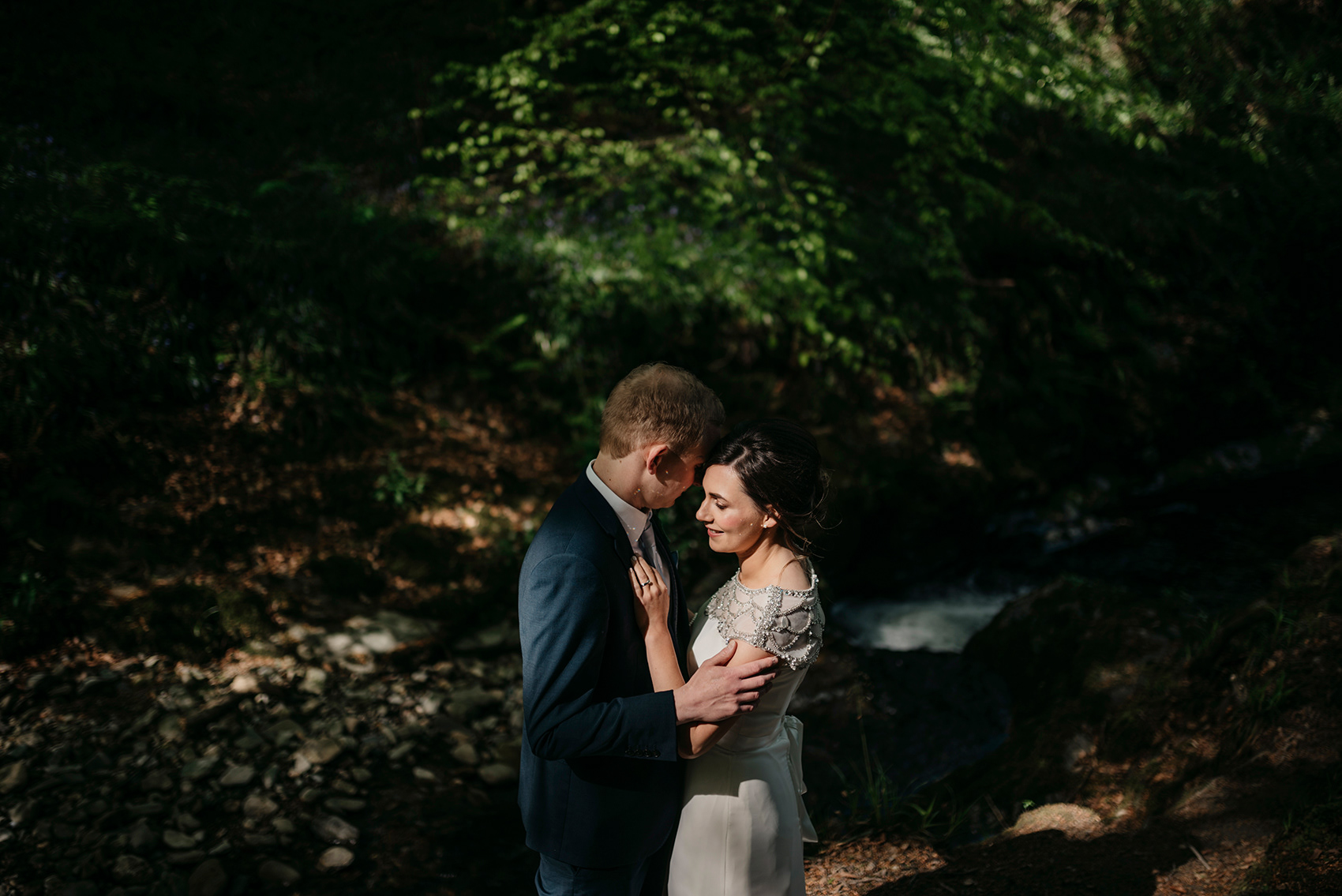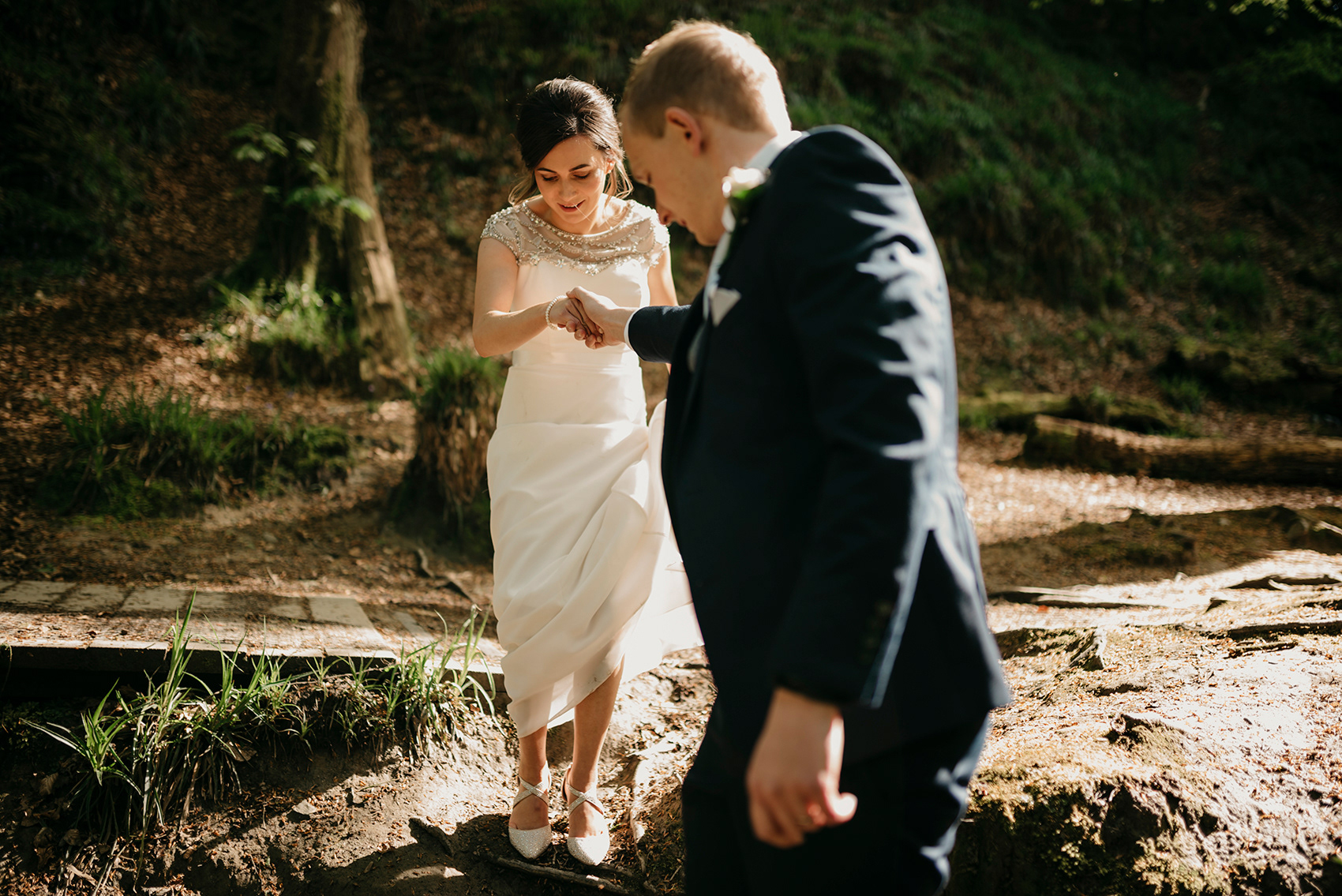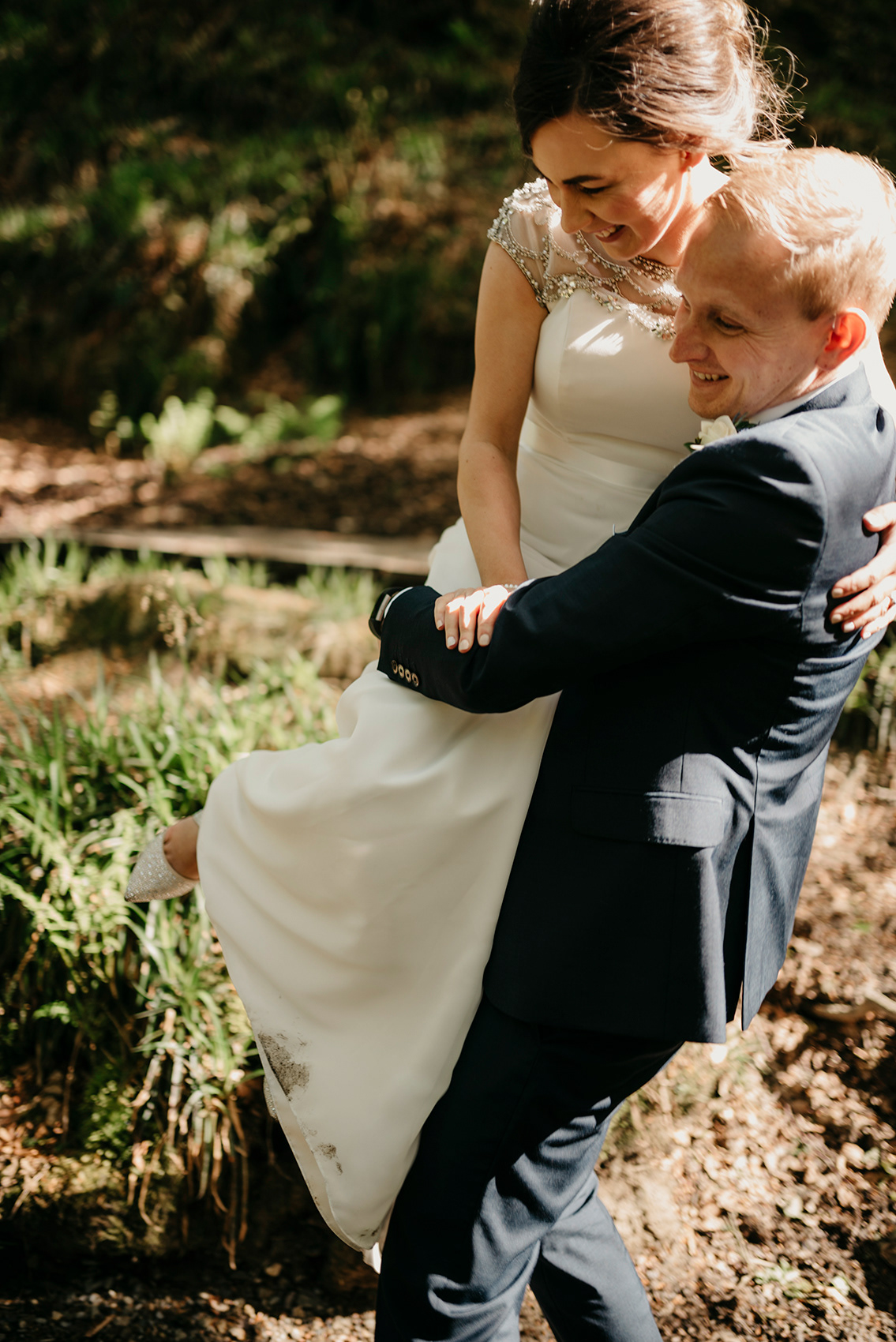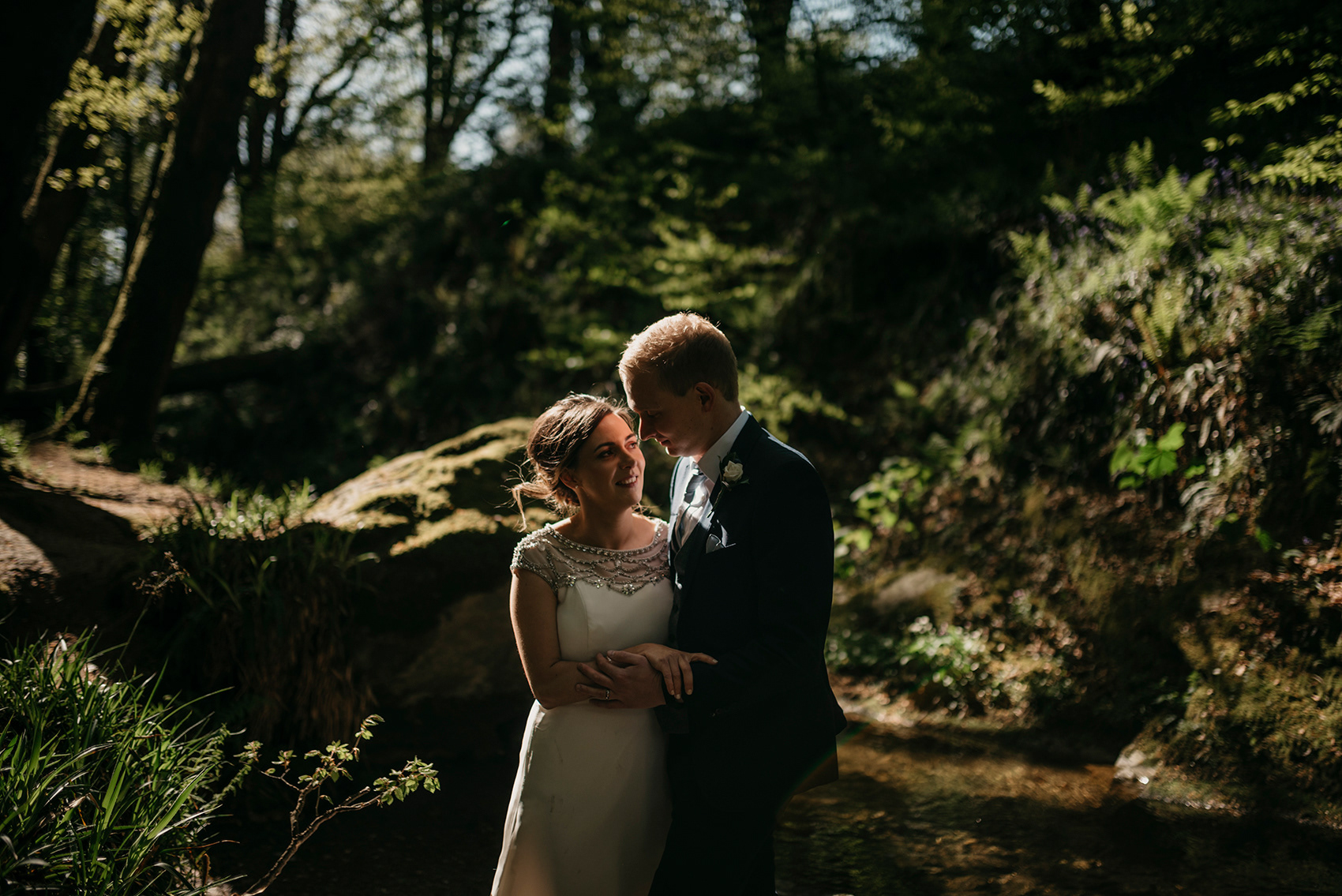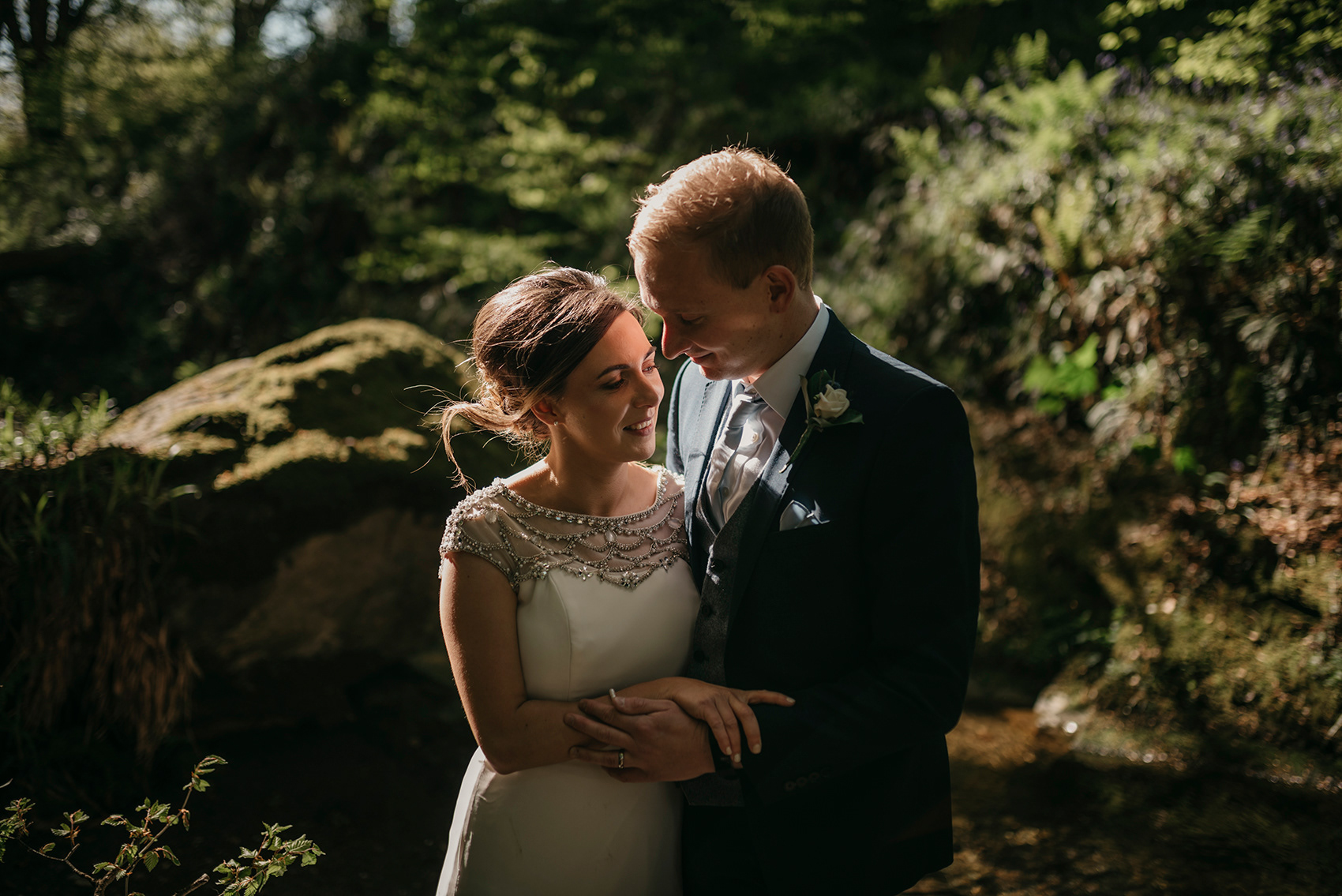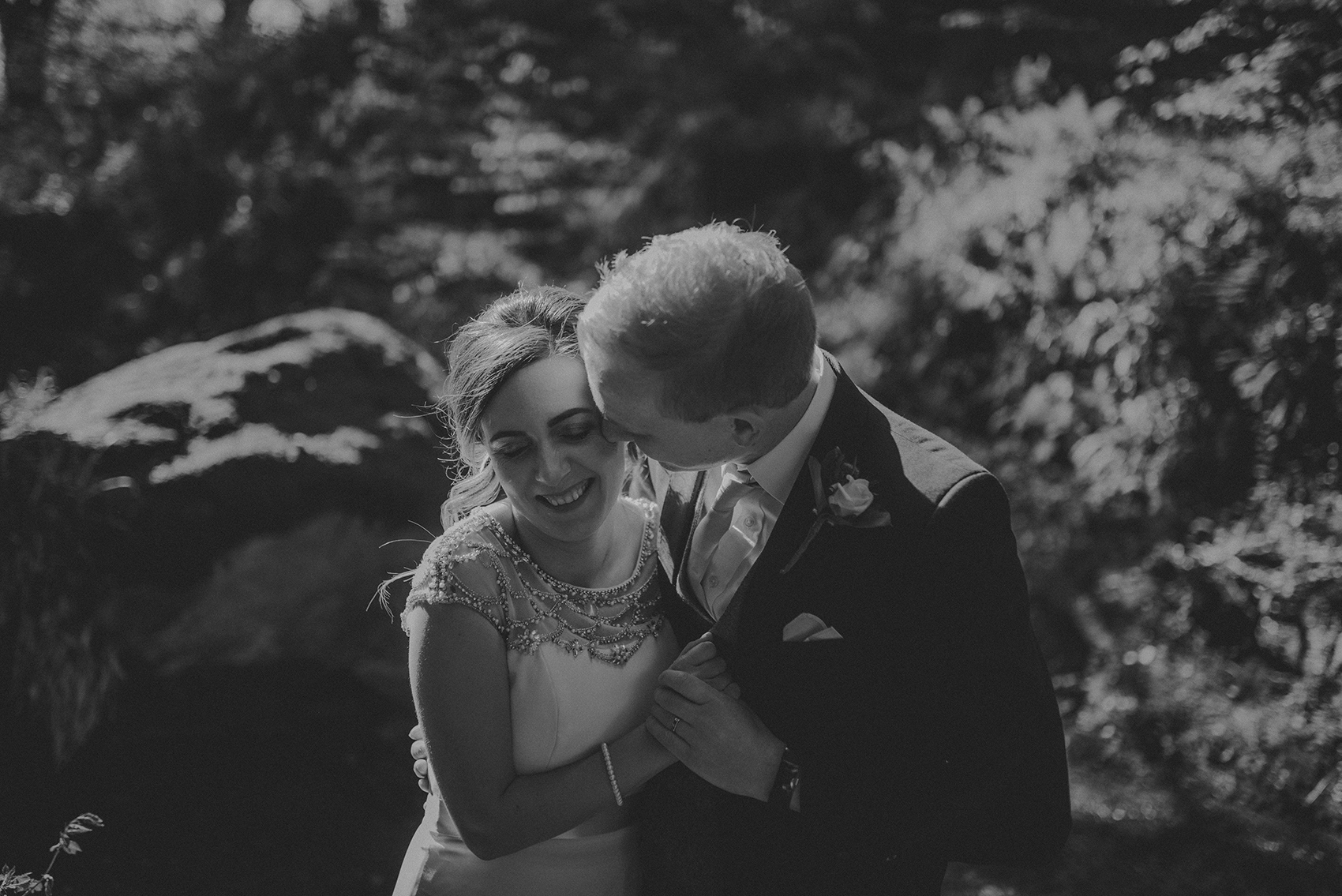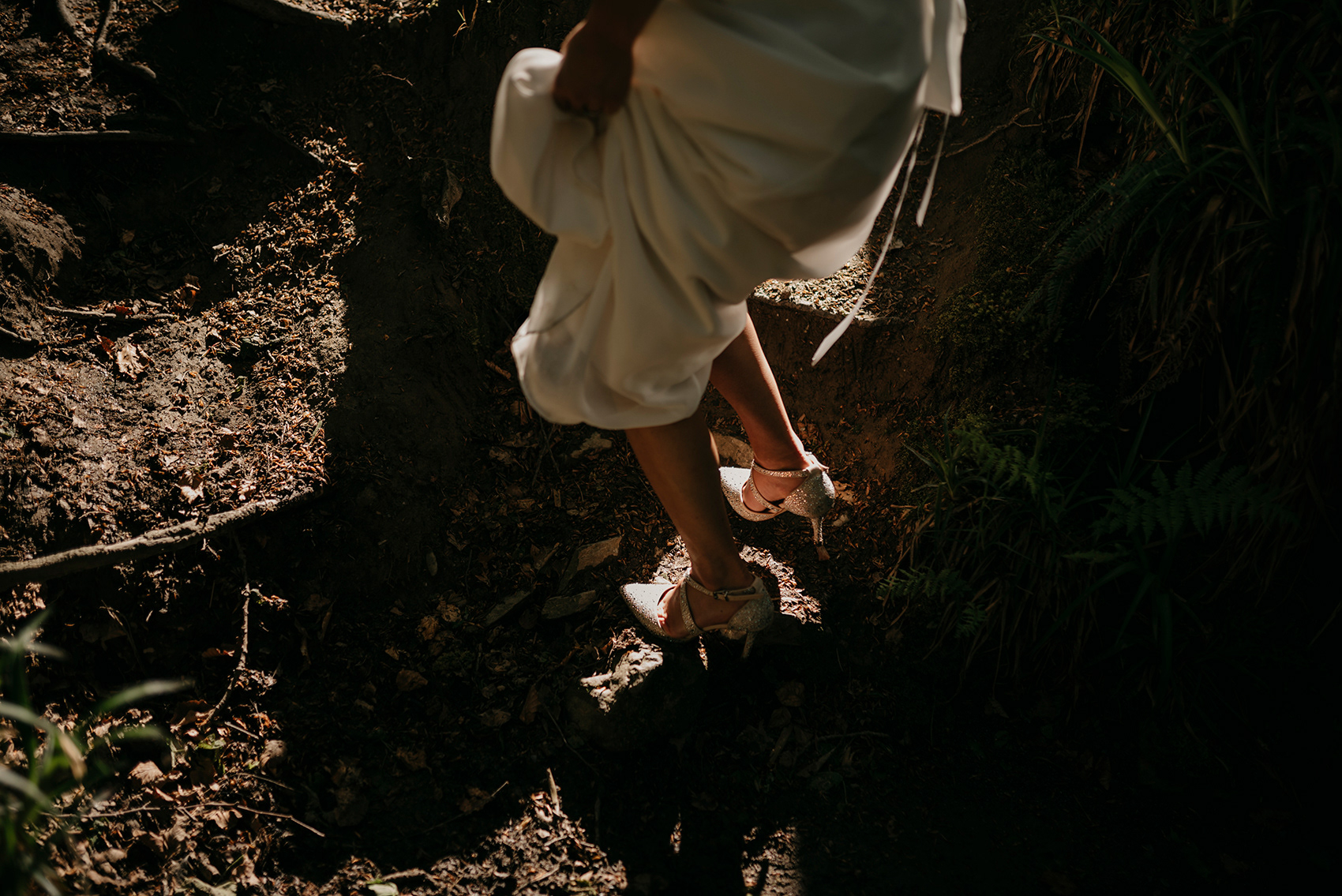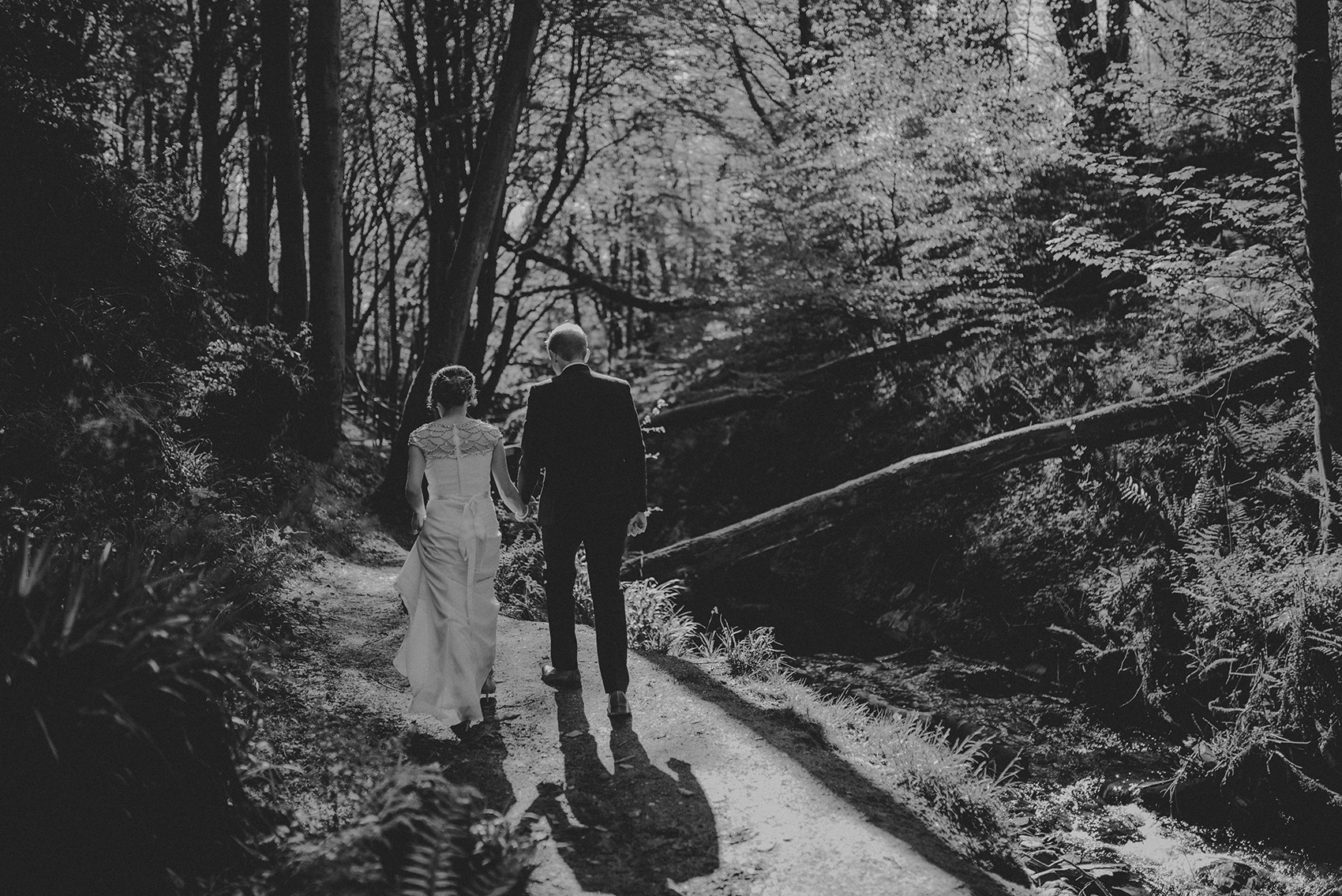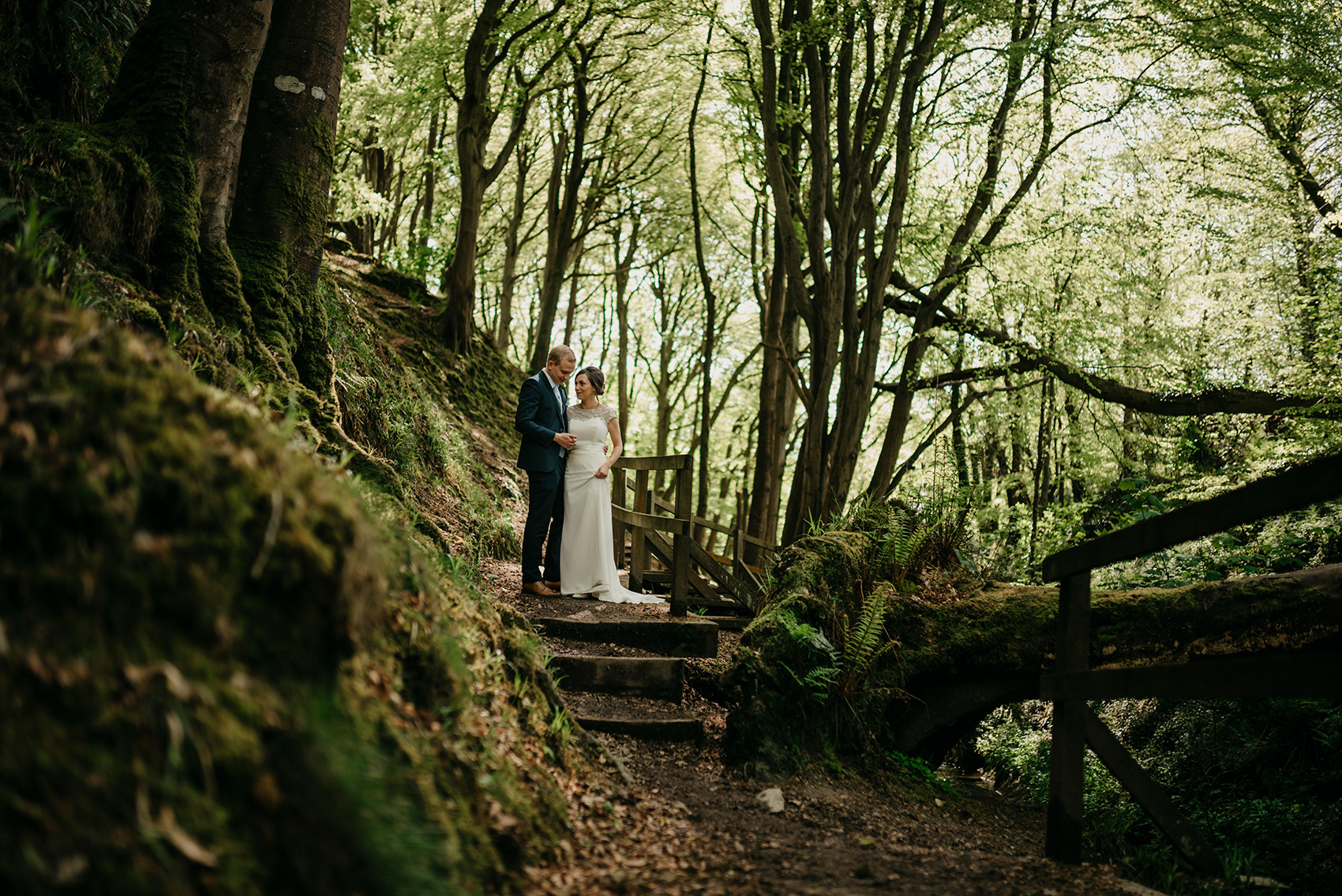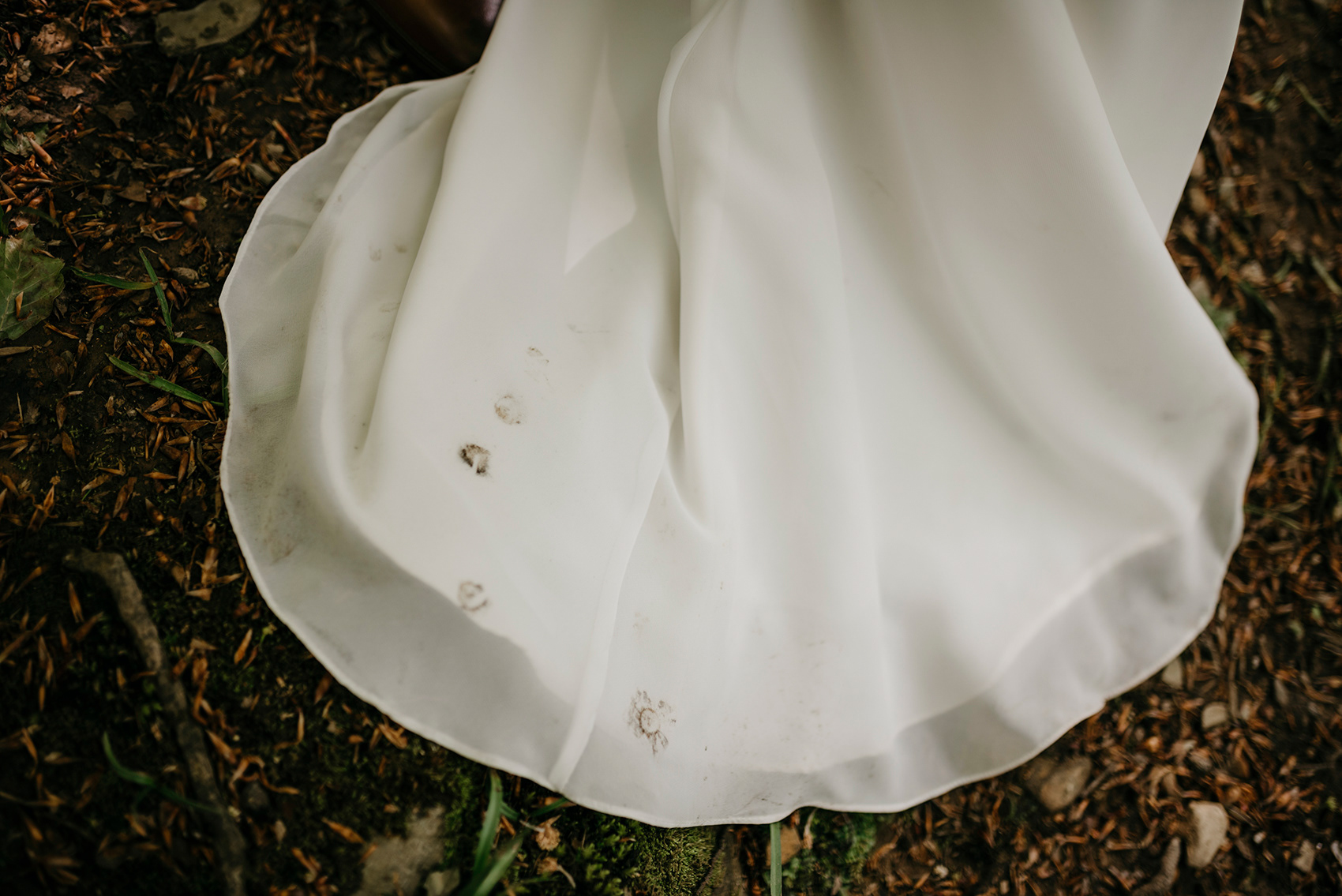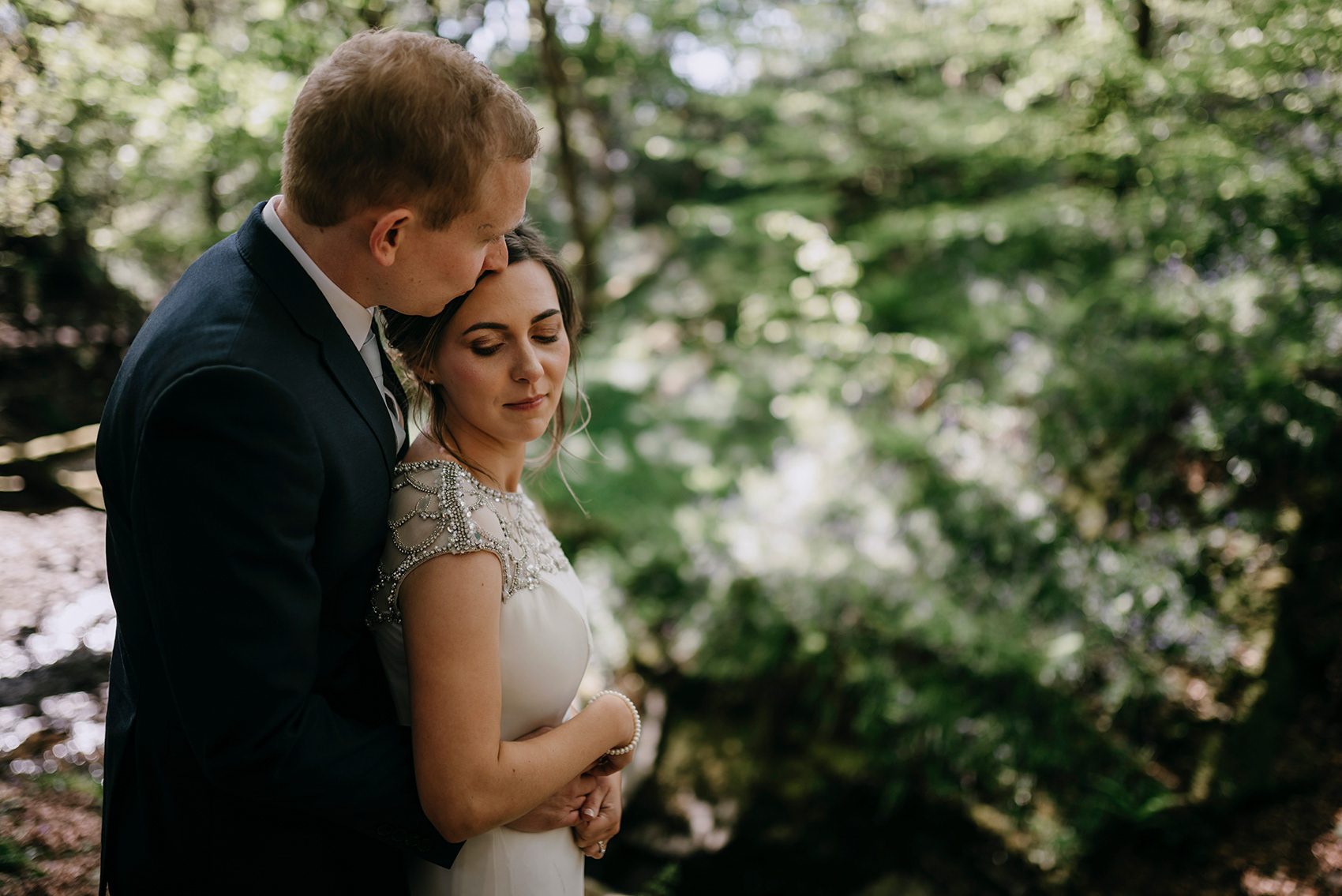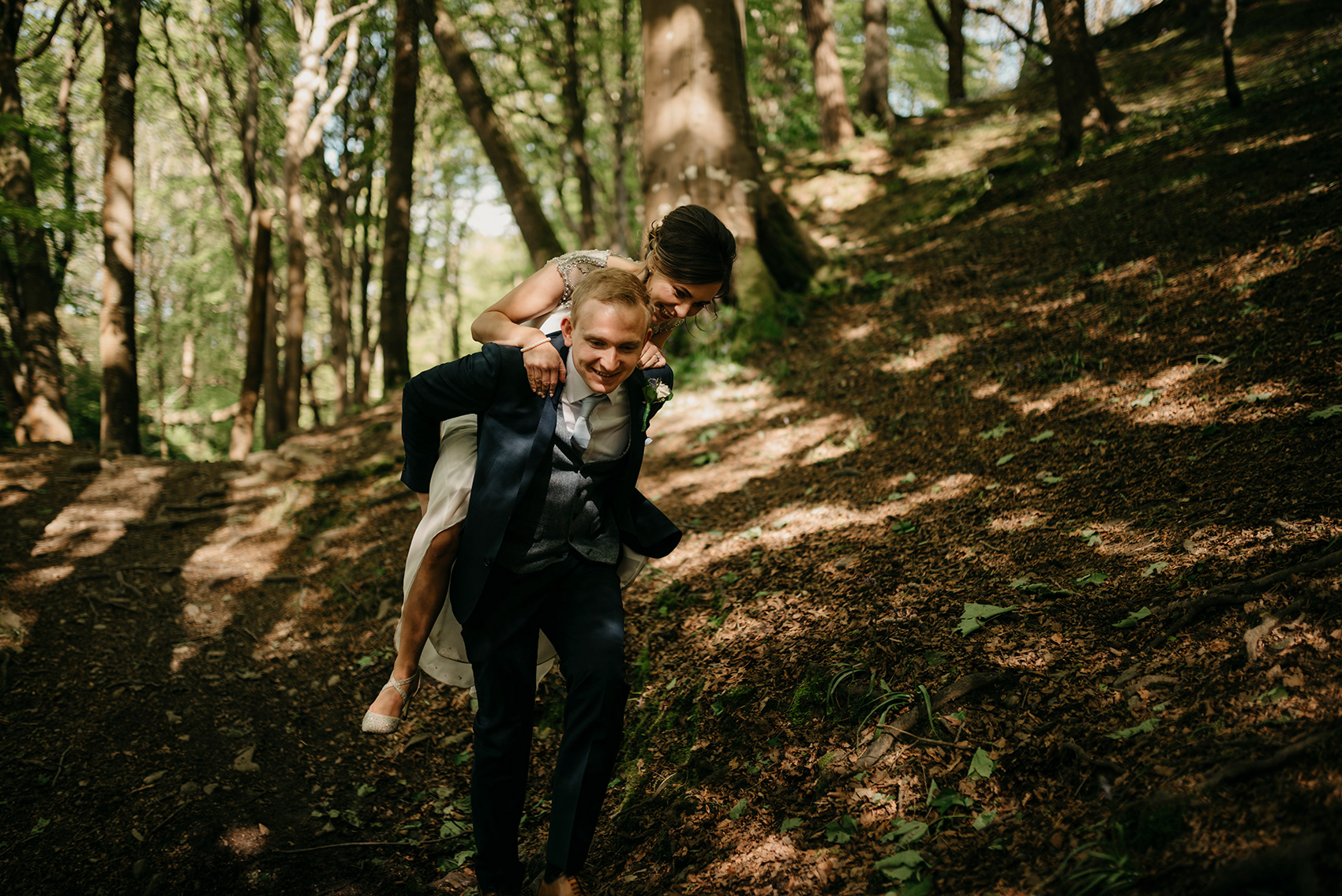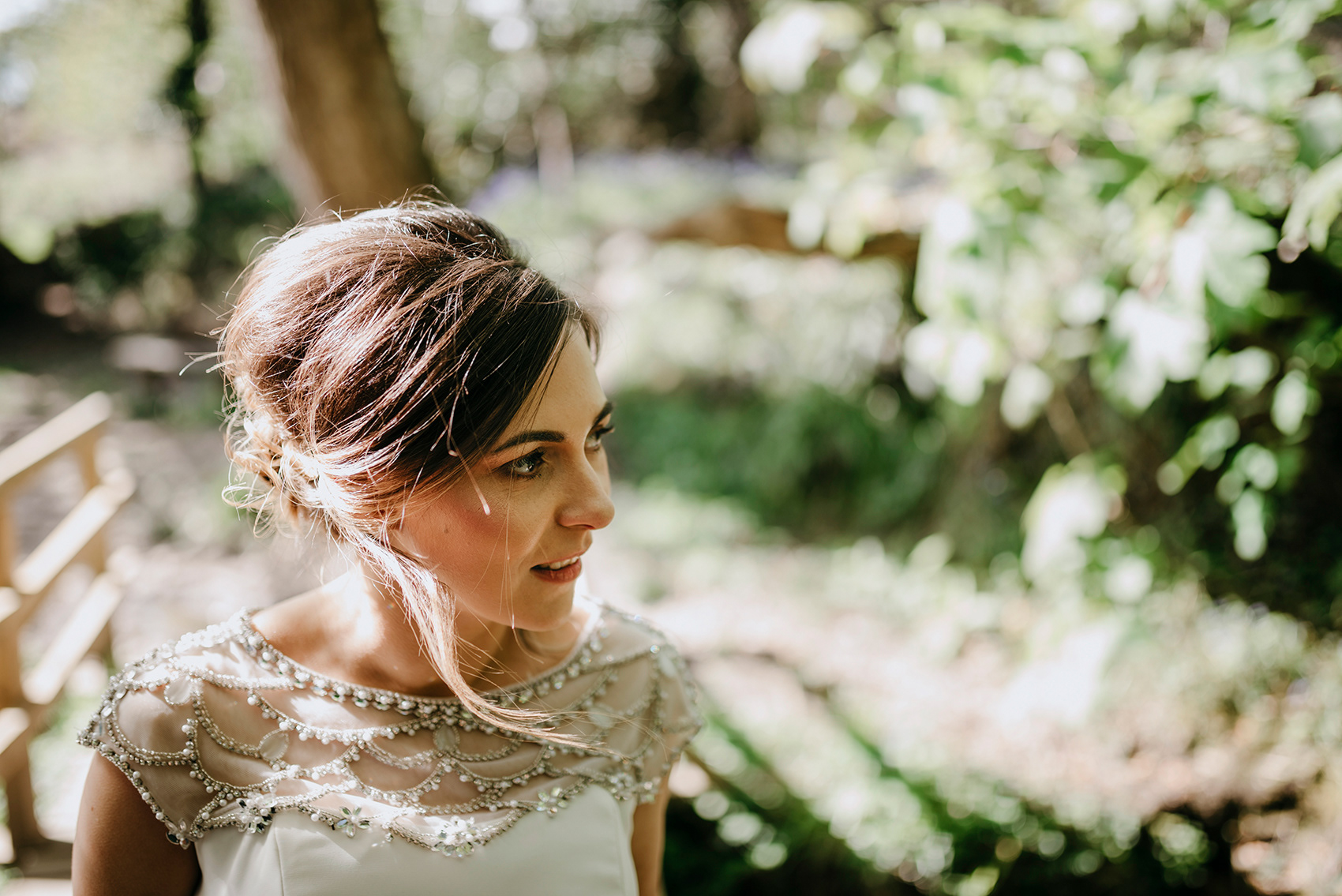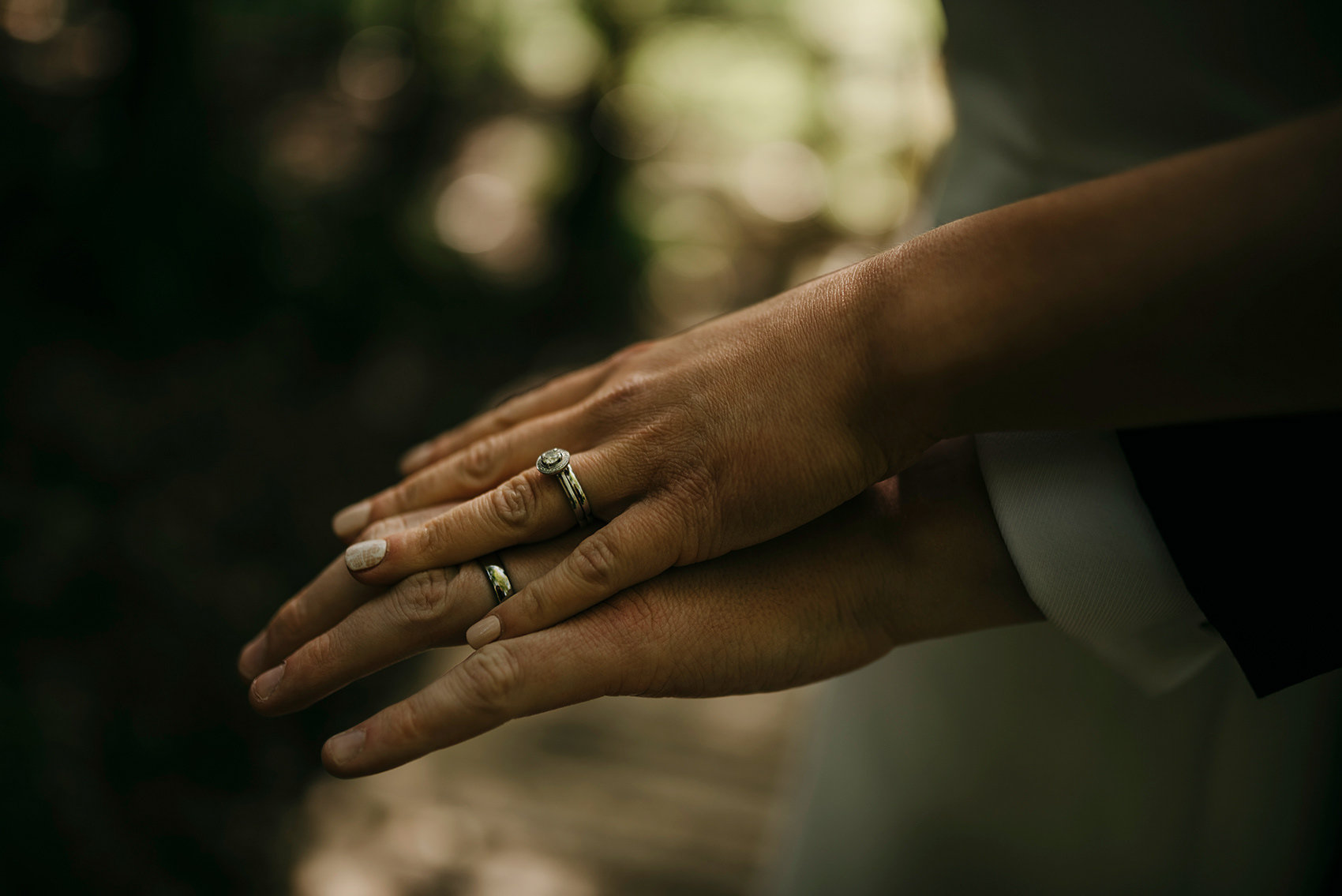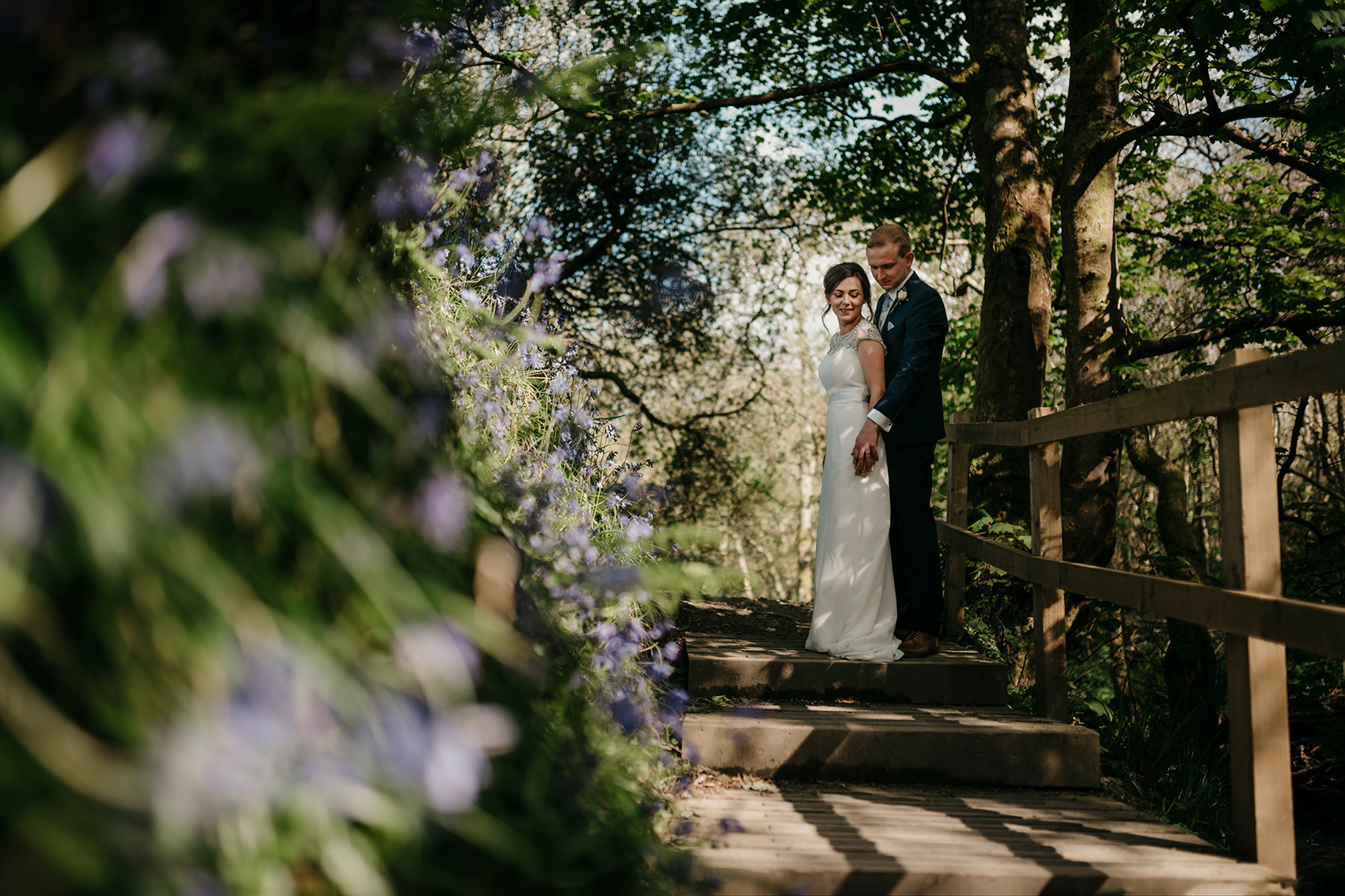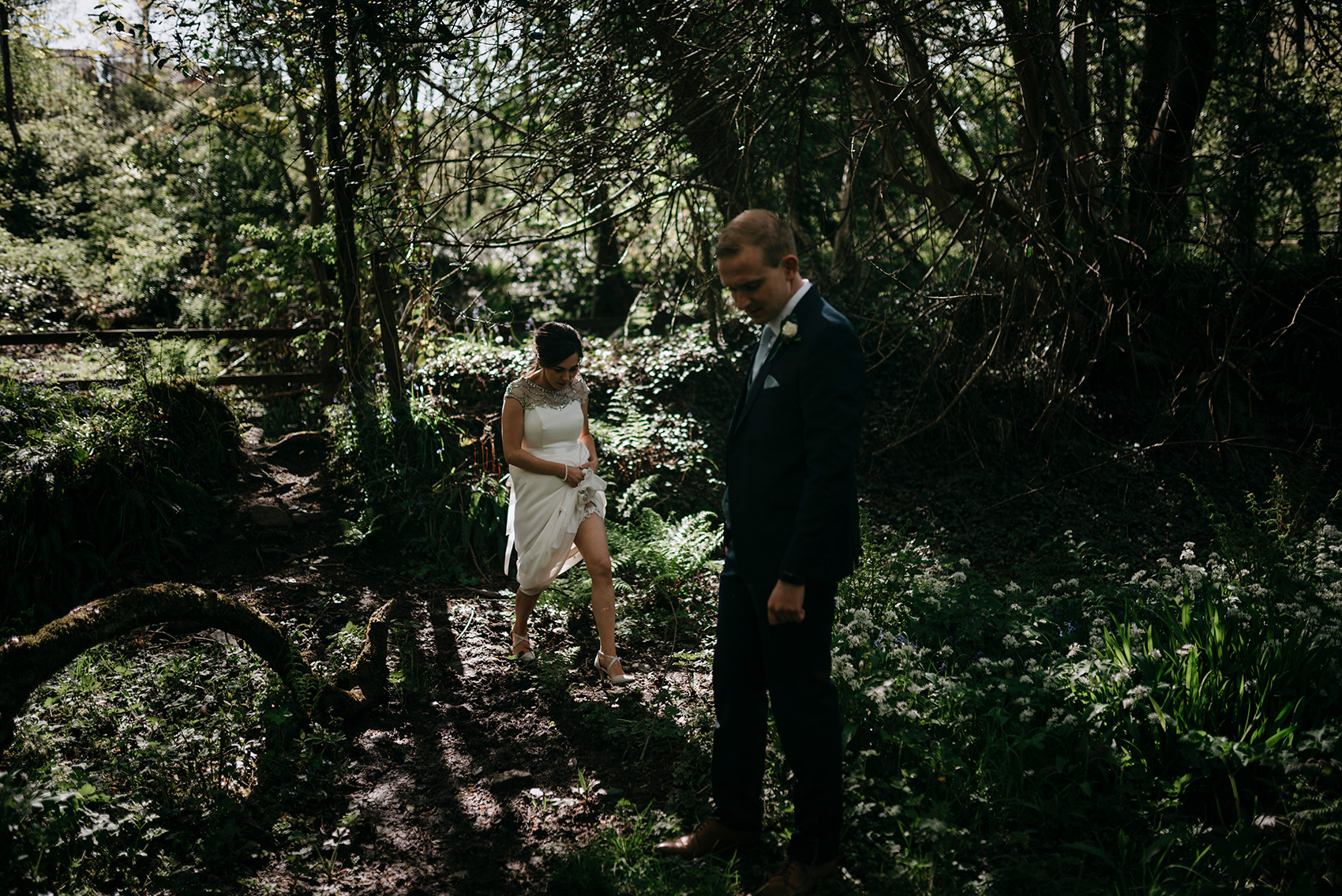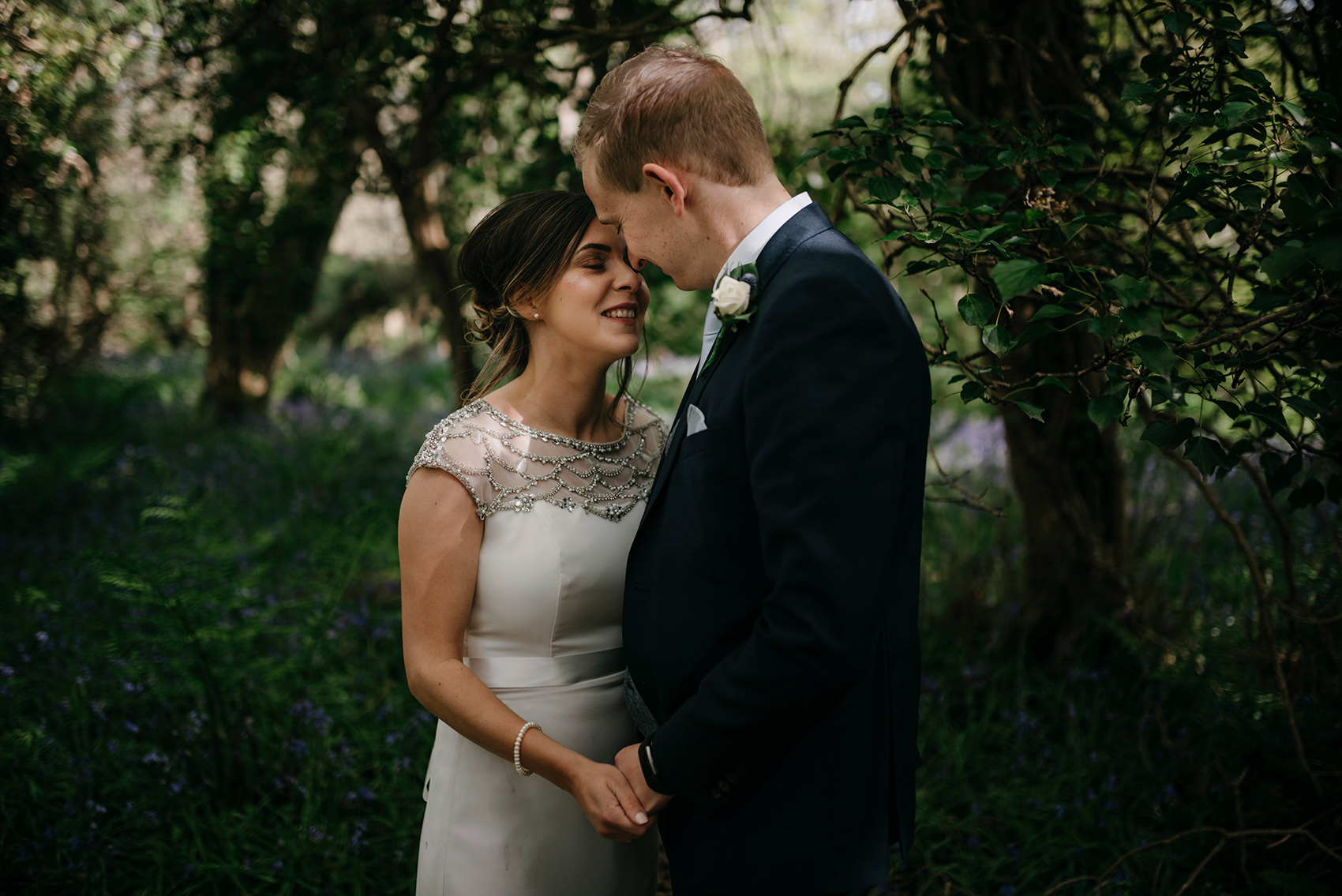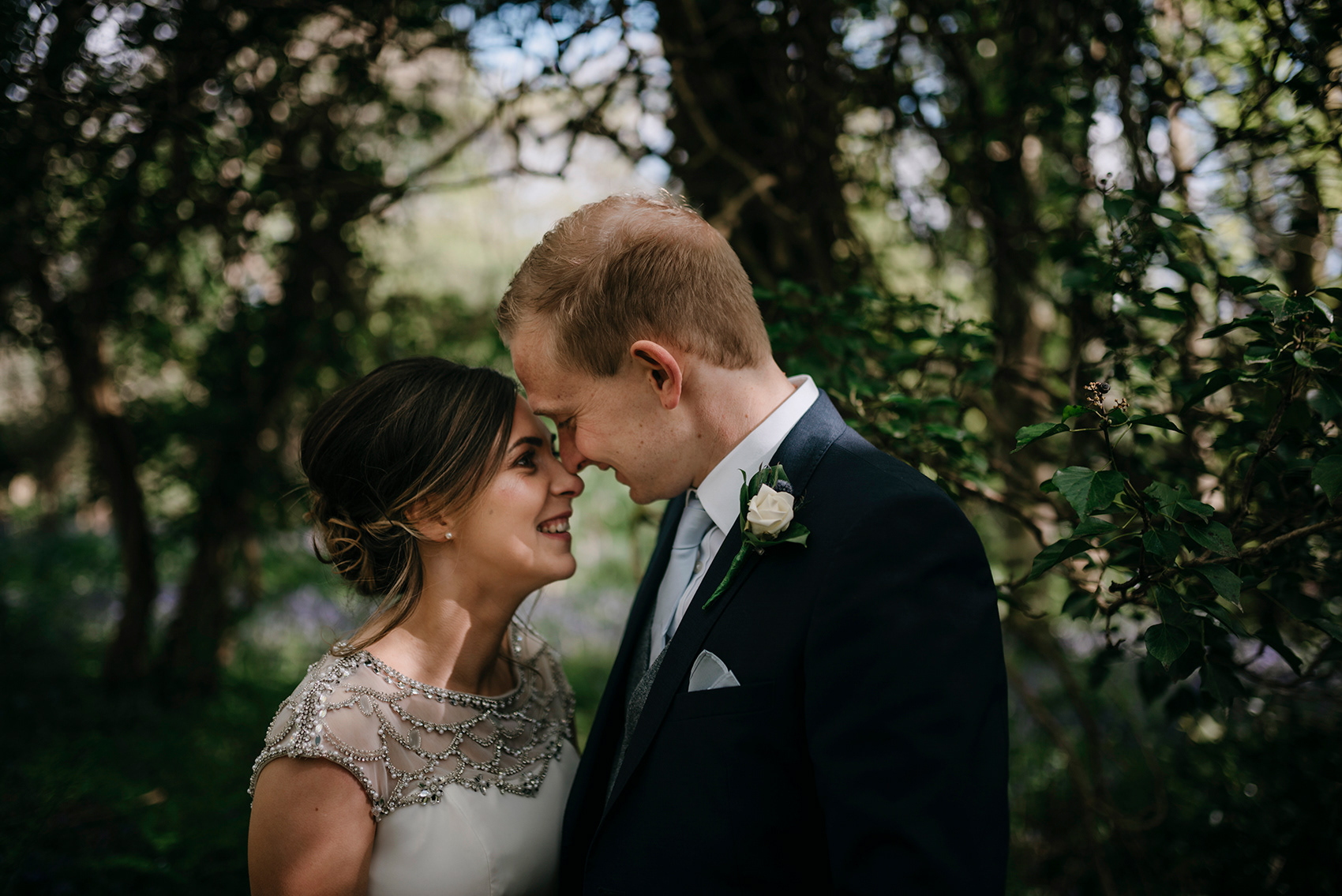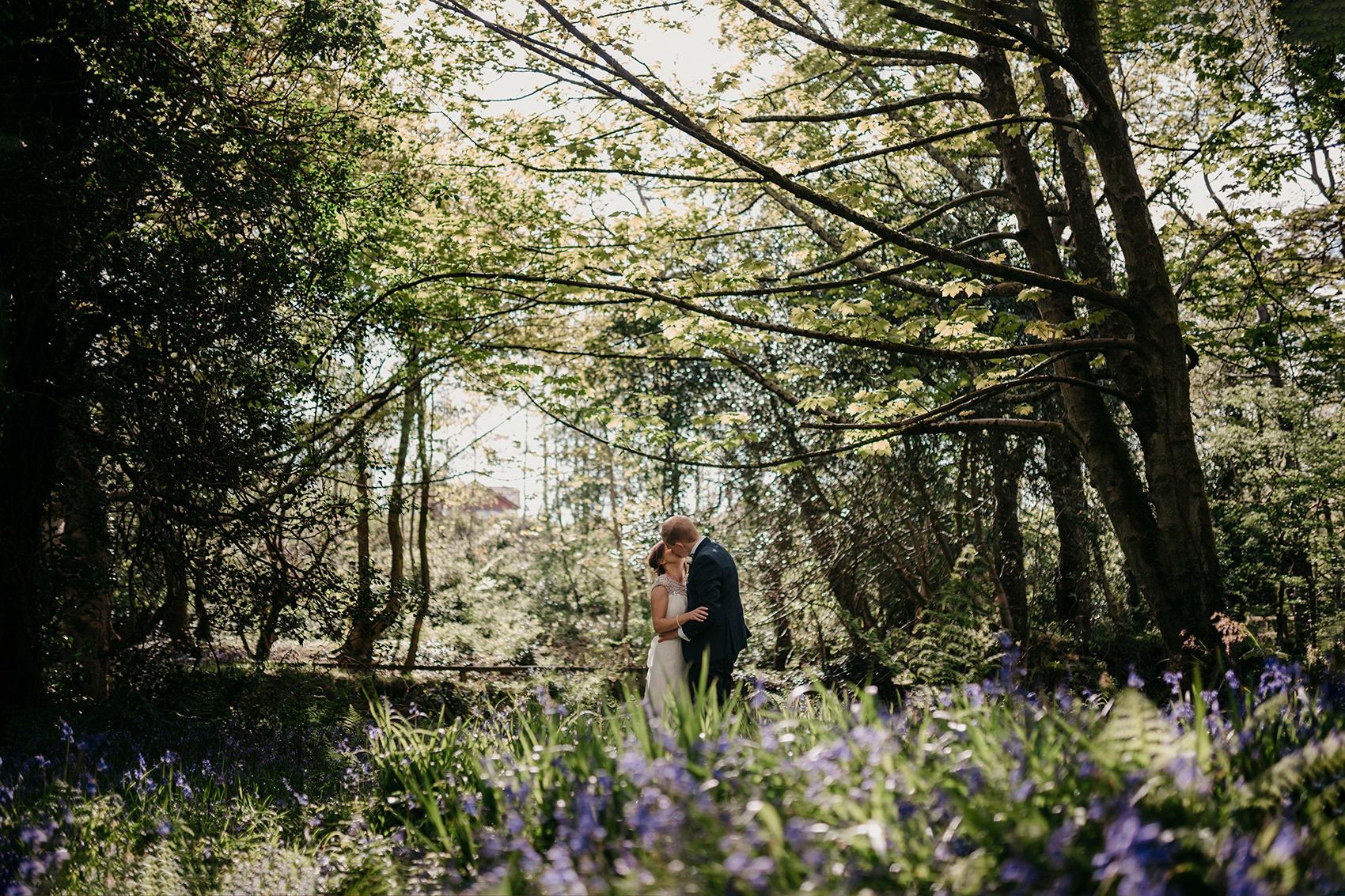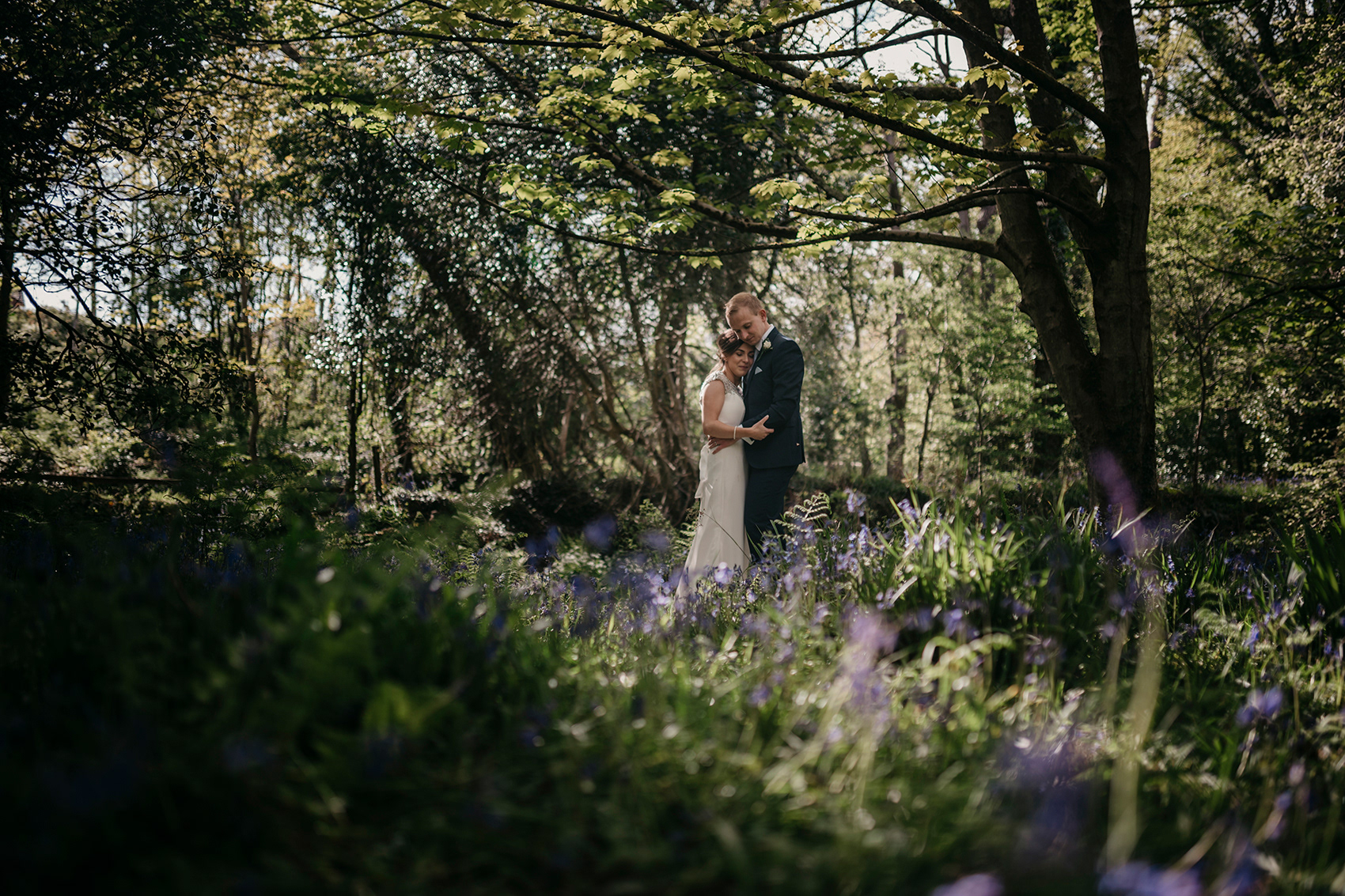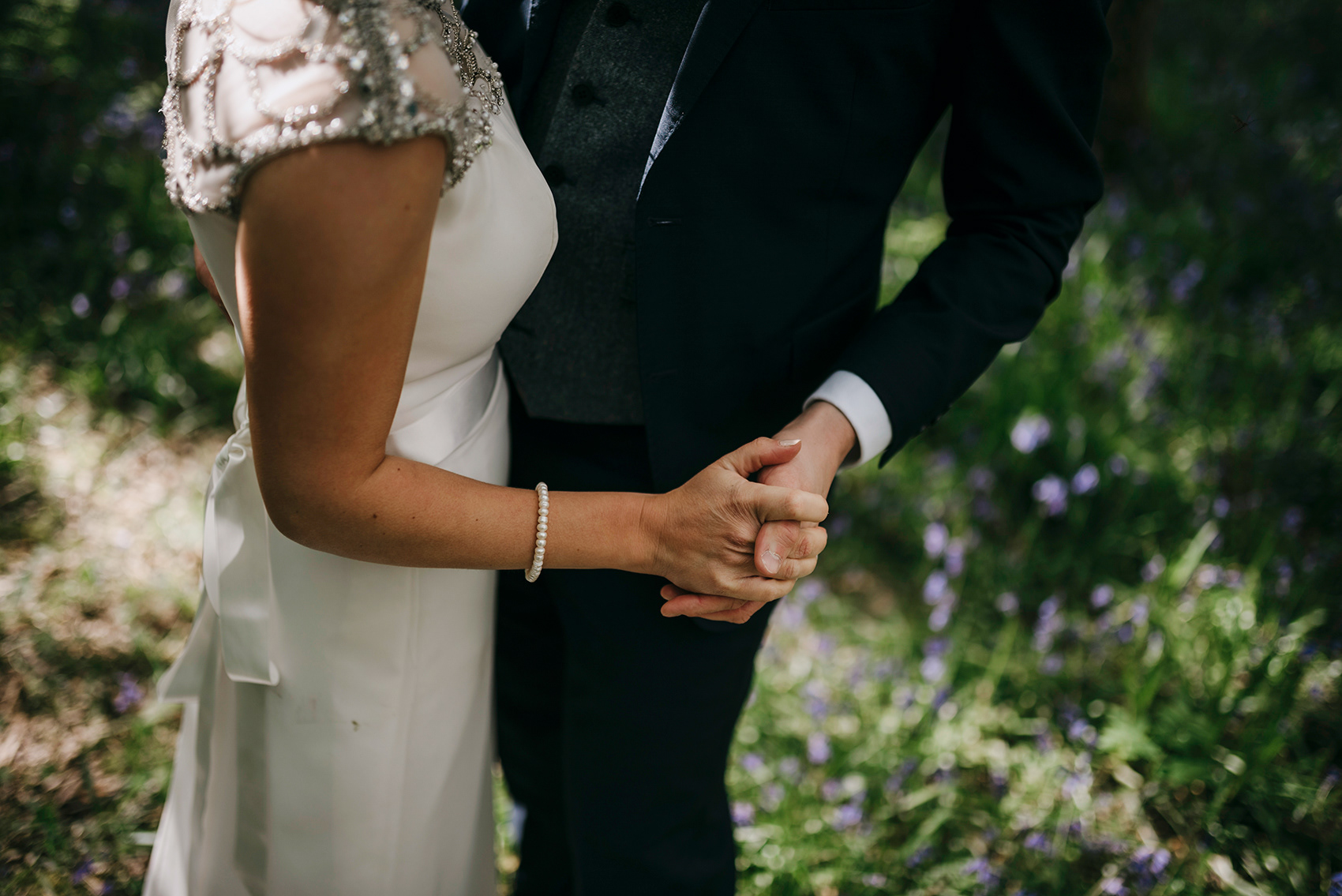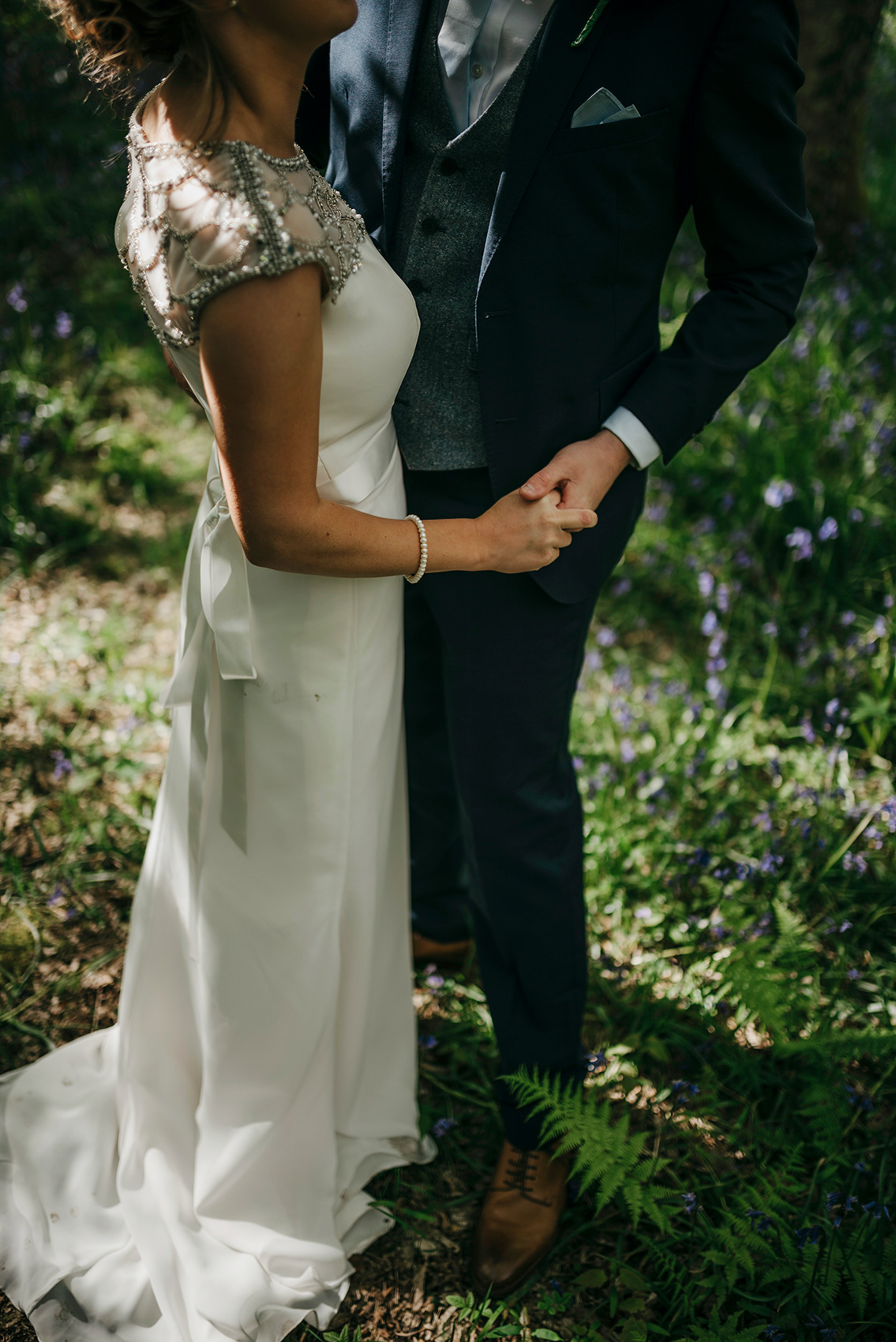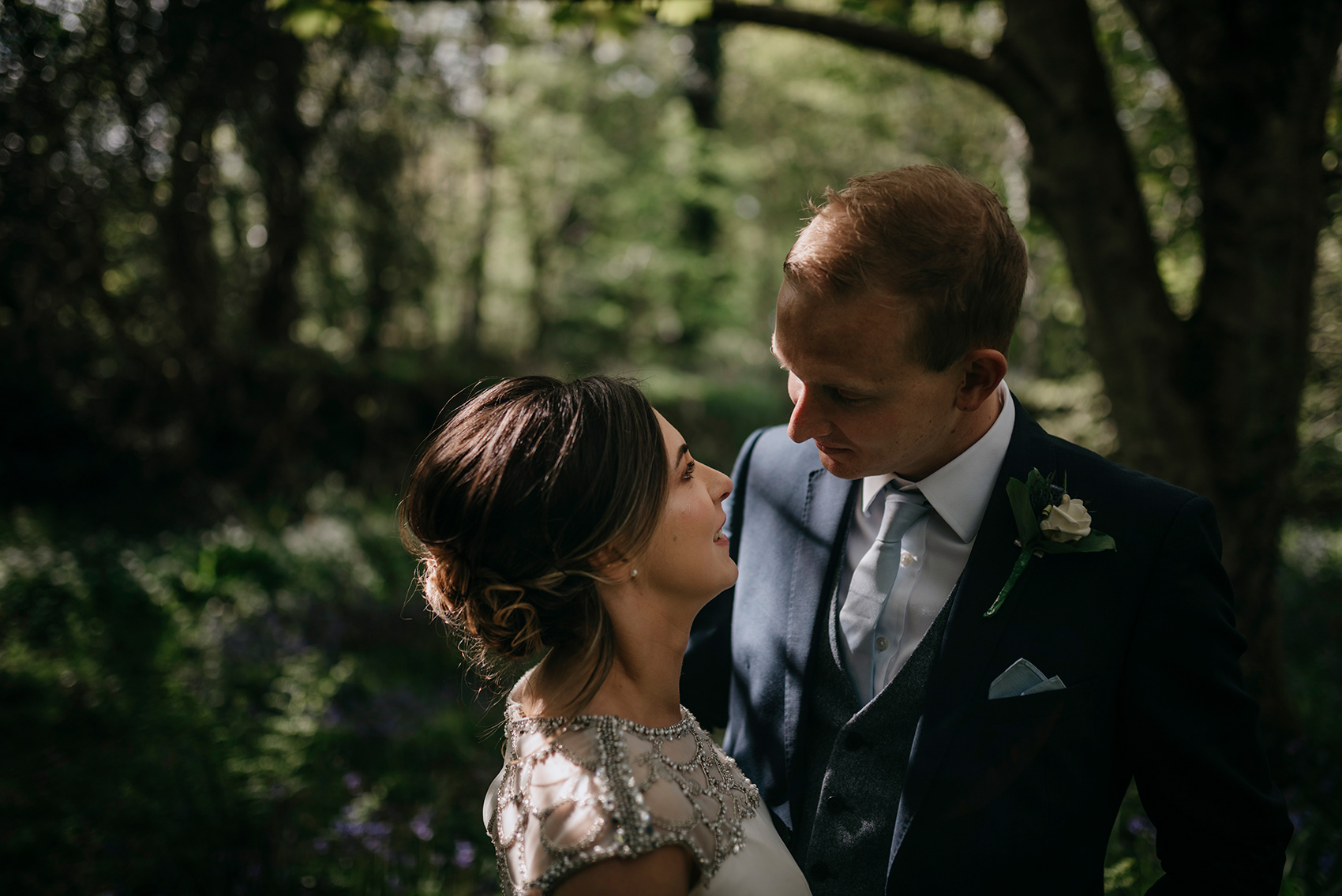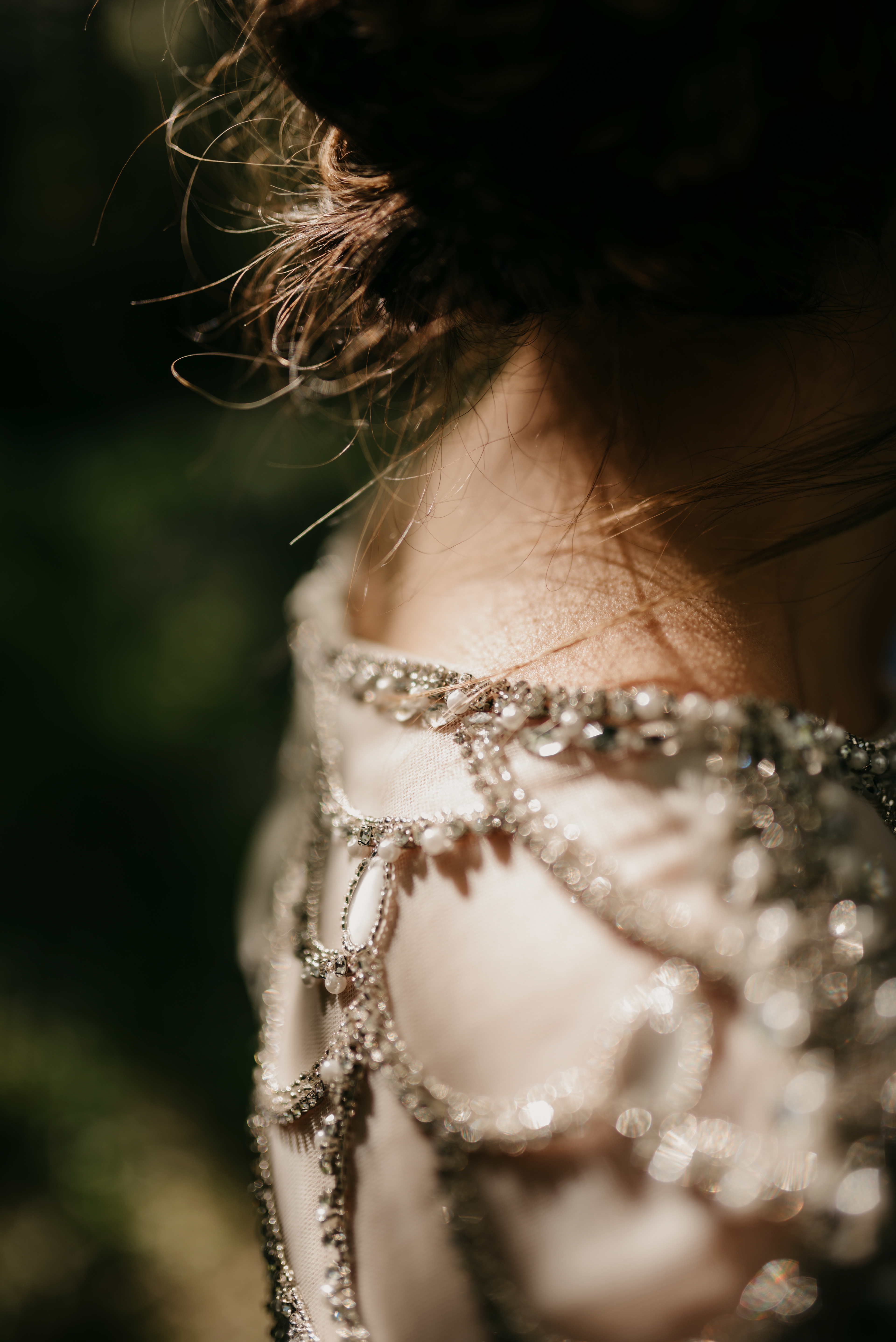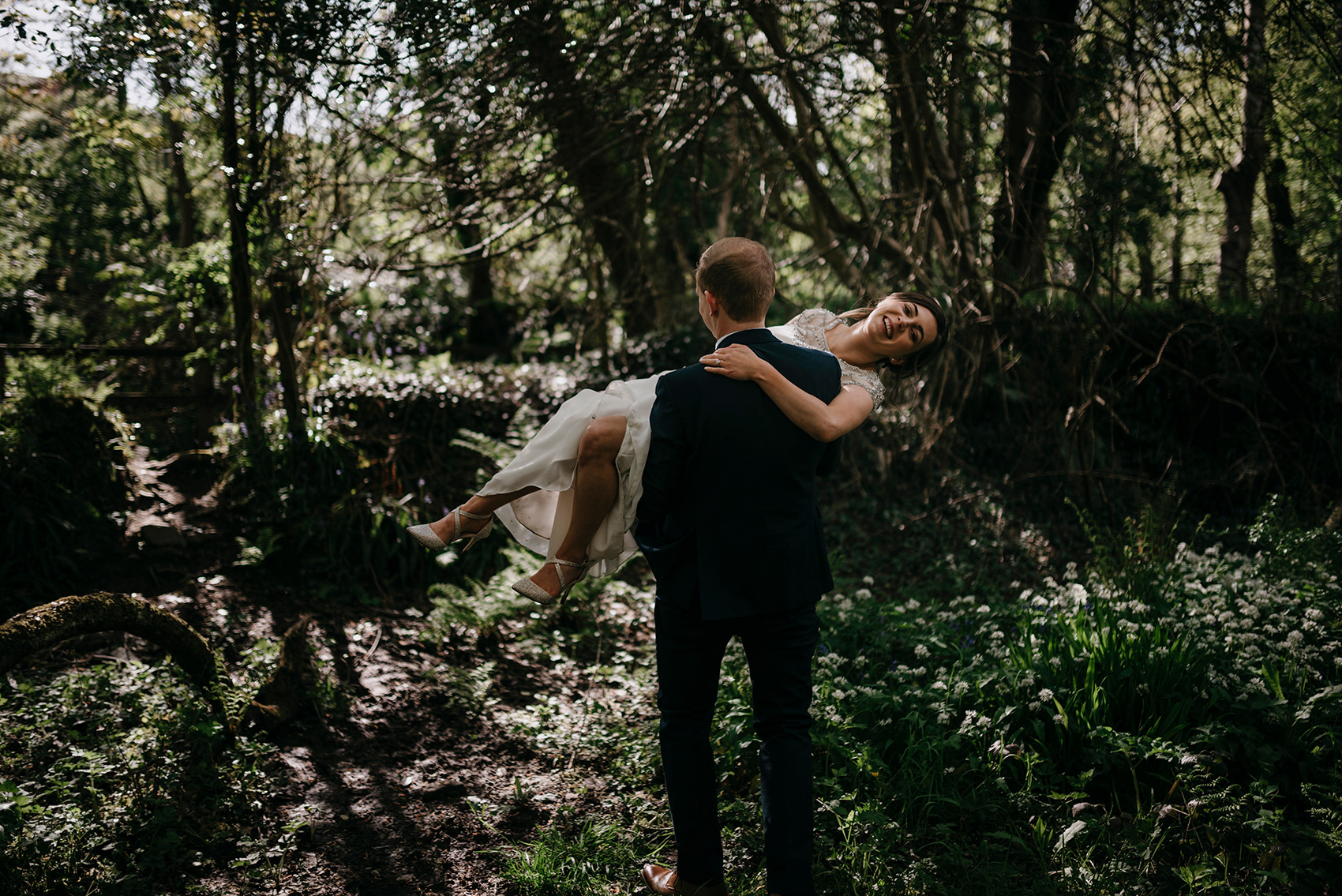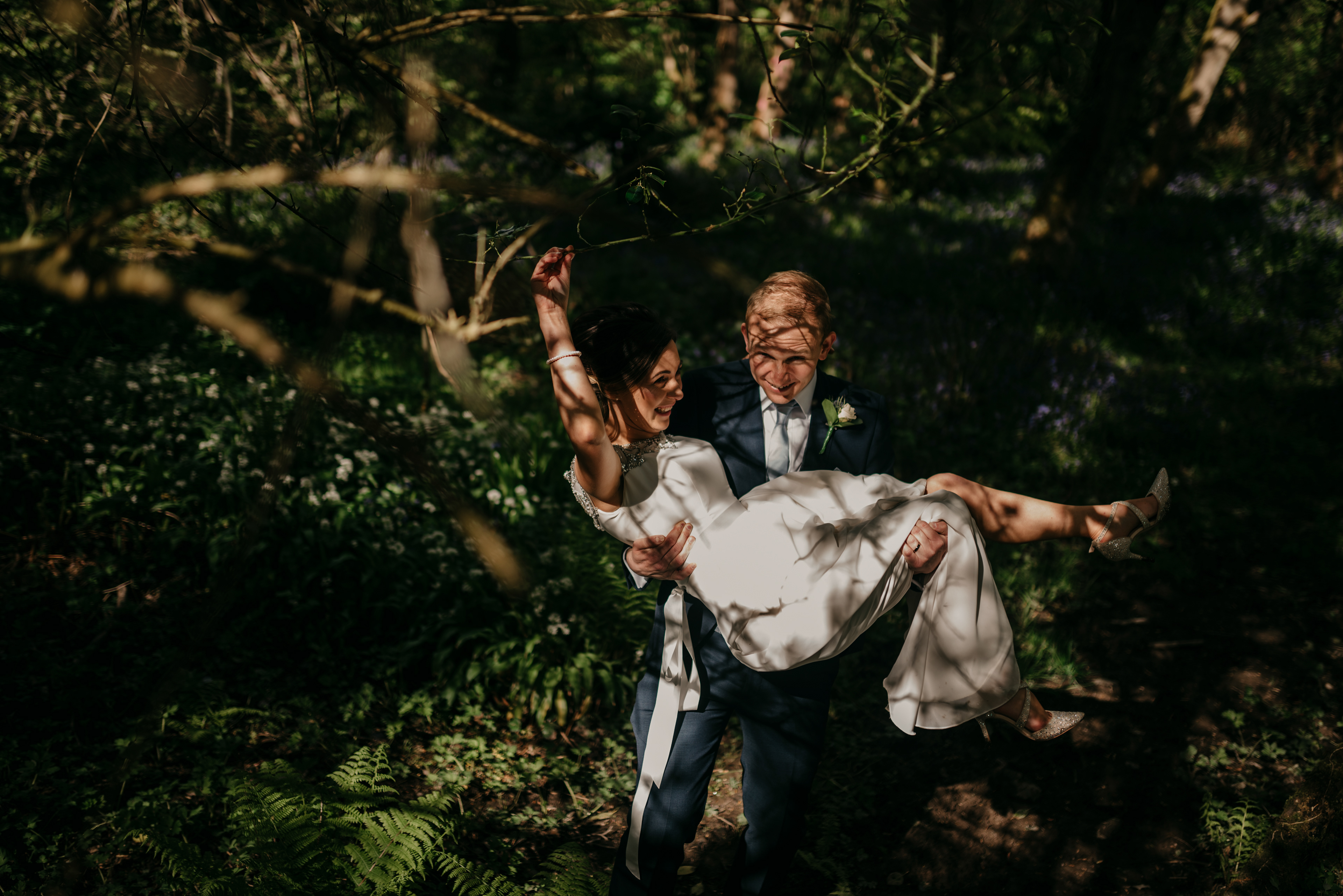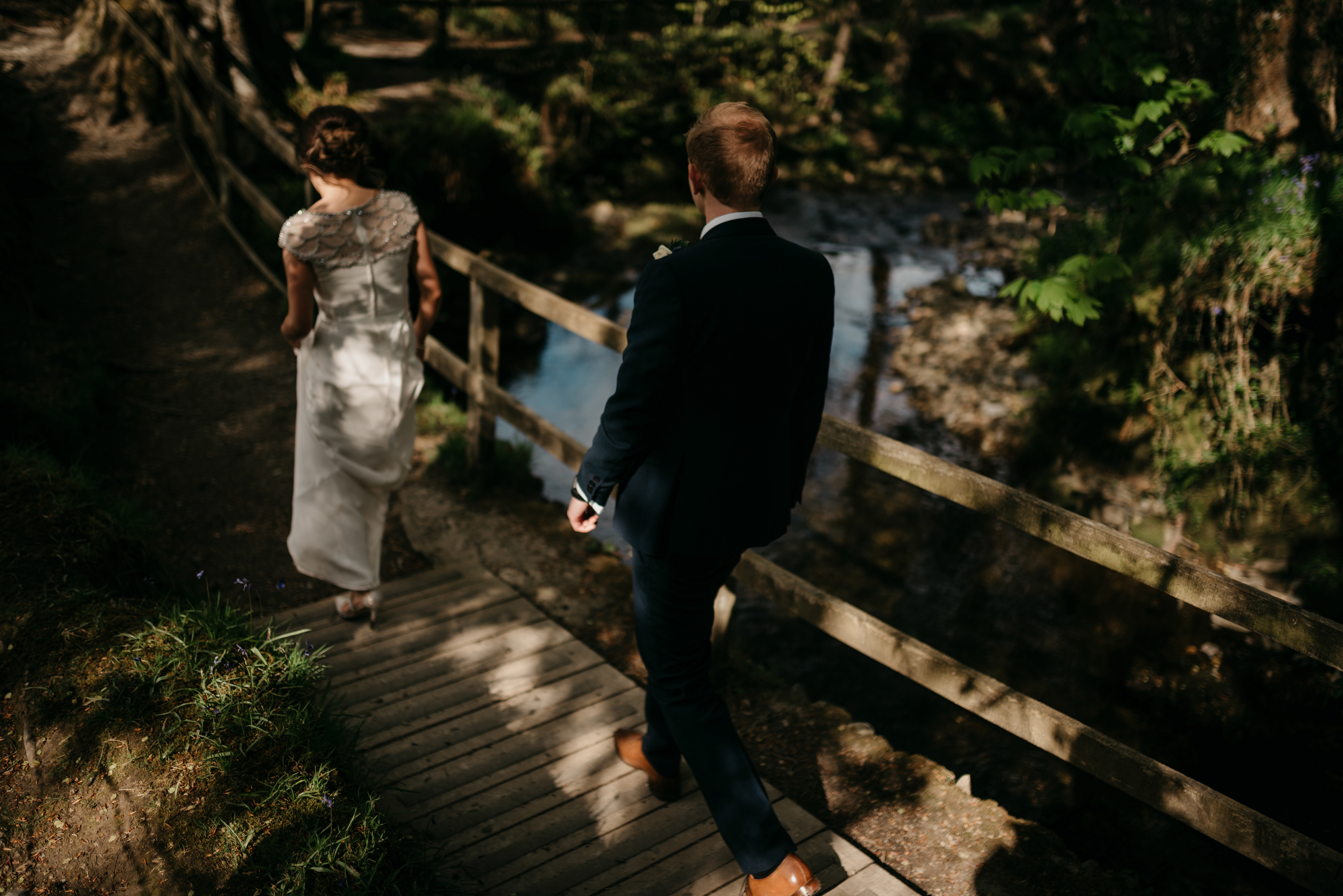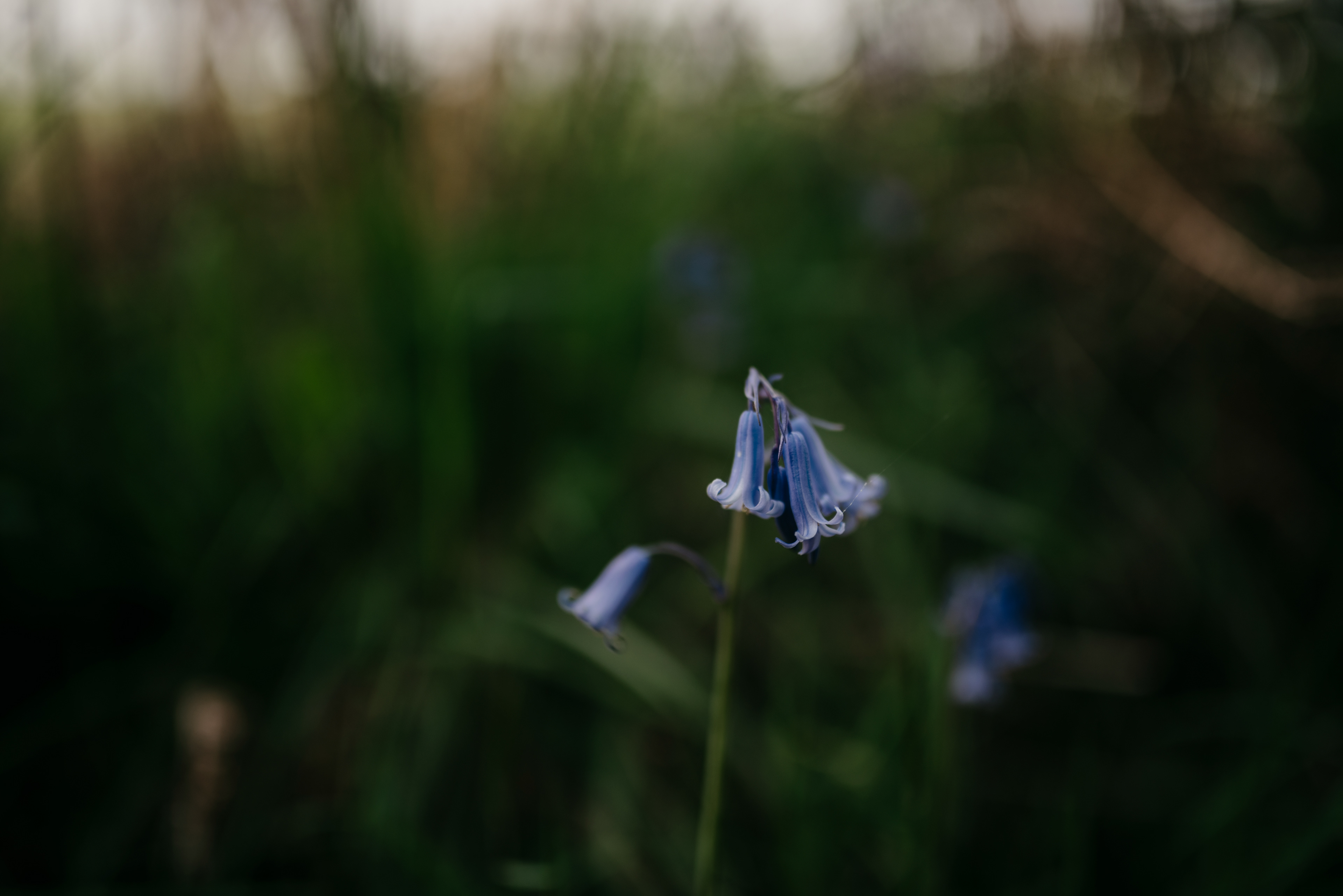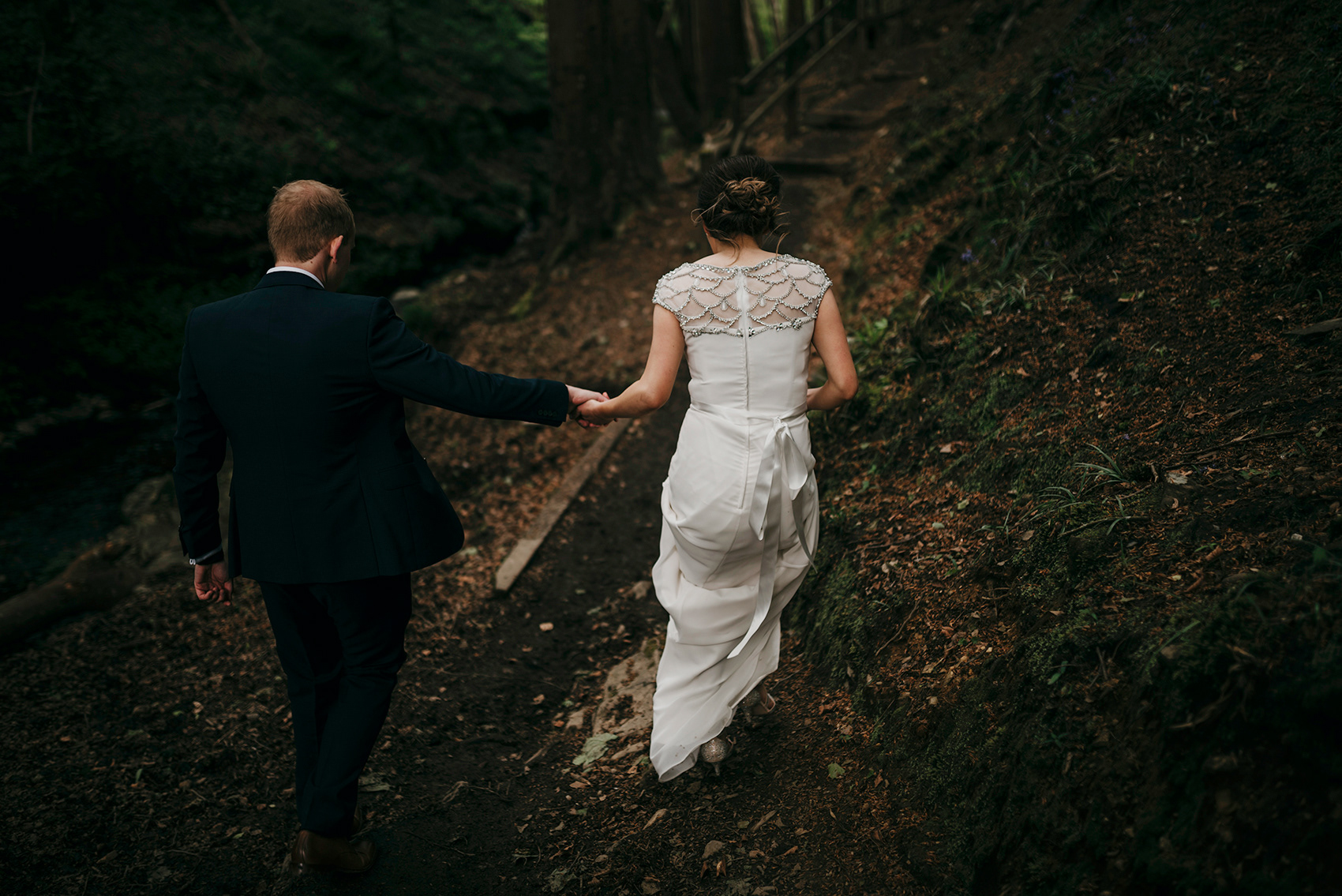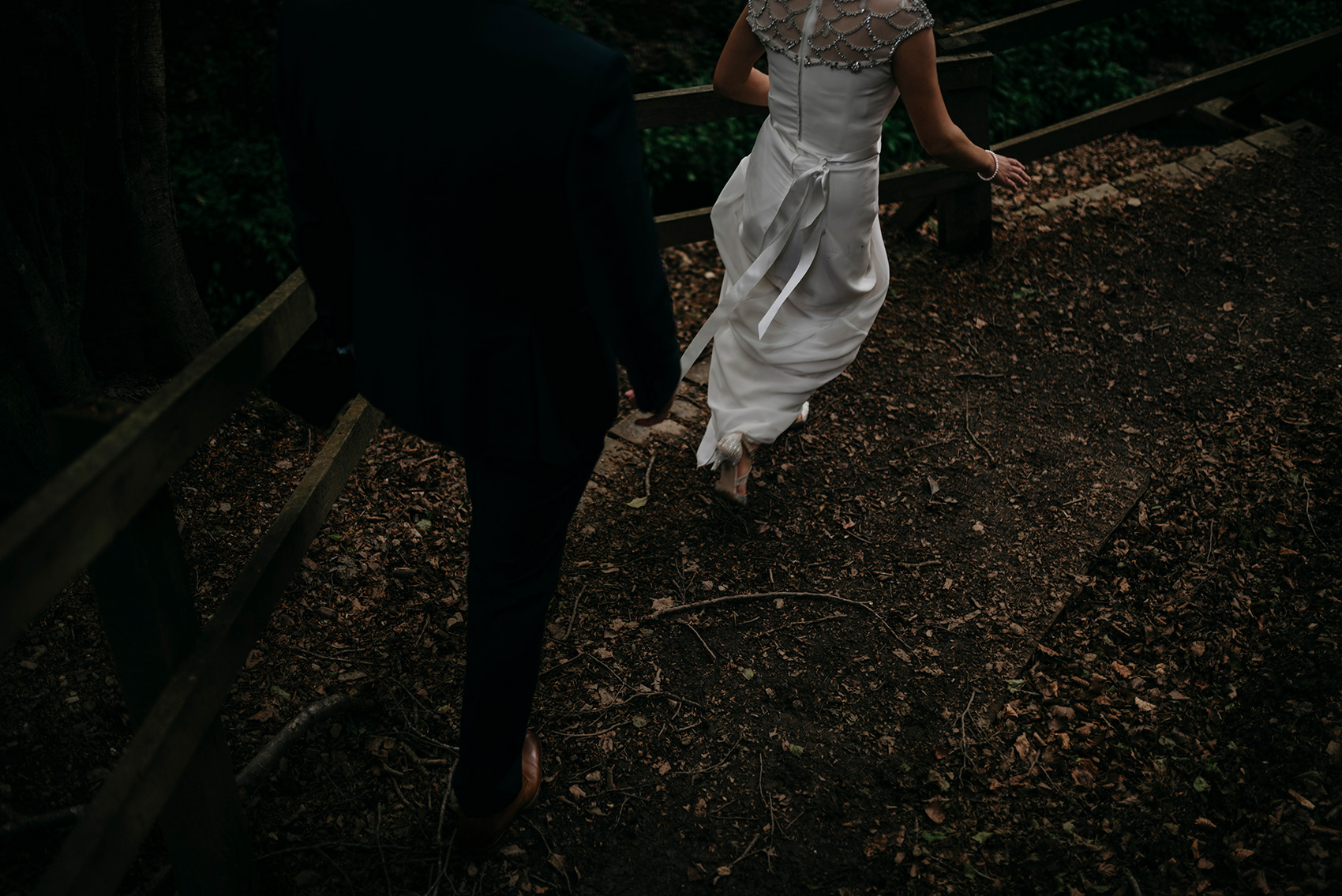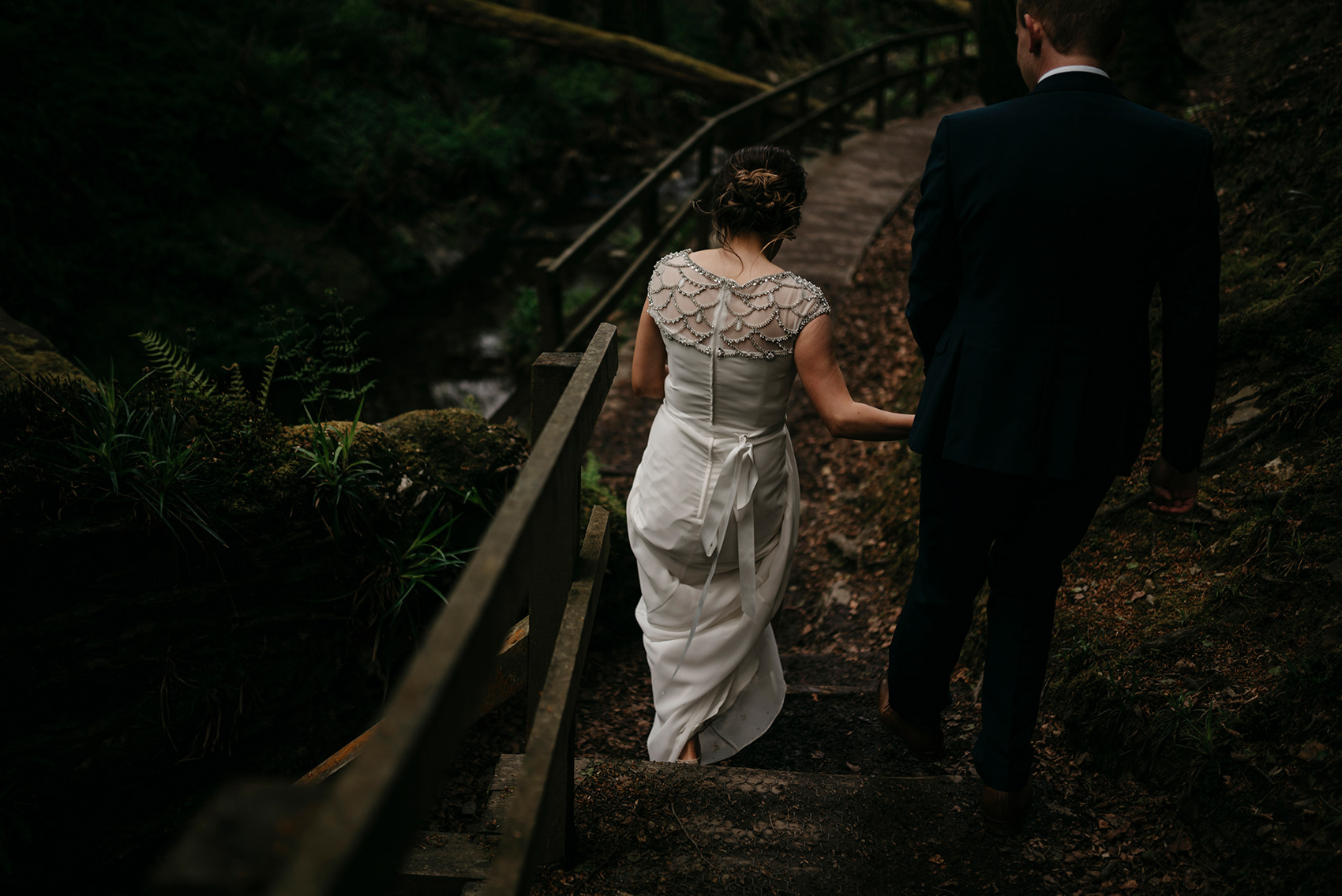 Isle of Man elopement. Isle of Man Wedding Photographer. Cheshire bride. Cheshire Wedding Photographer.
IM44ER